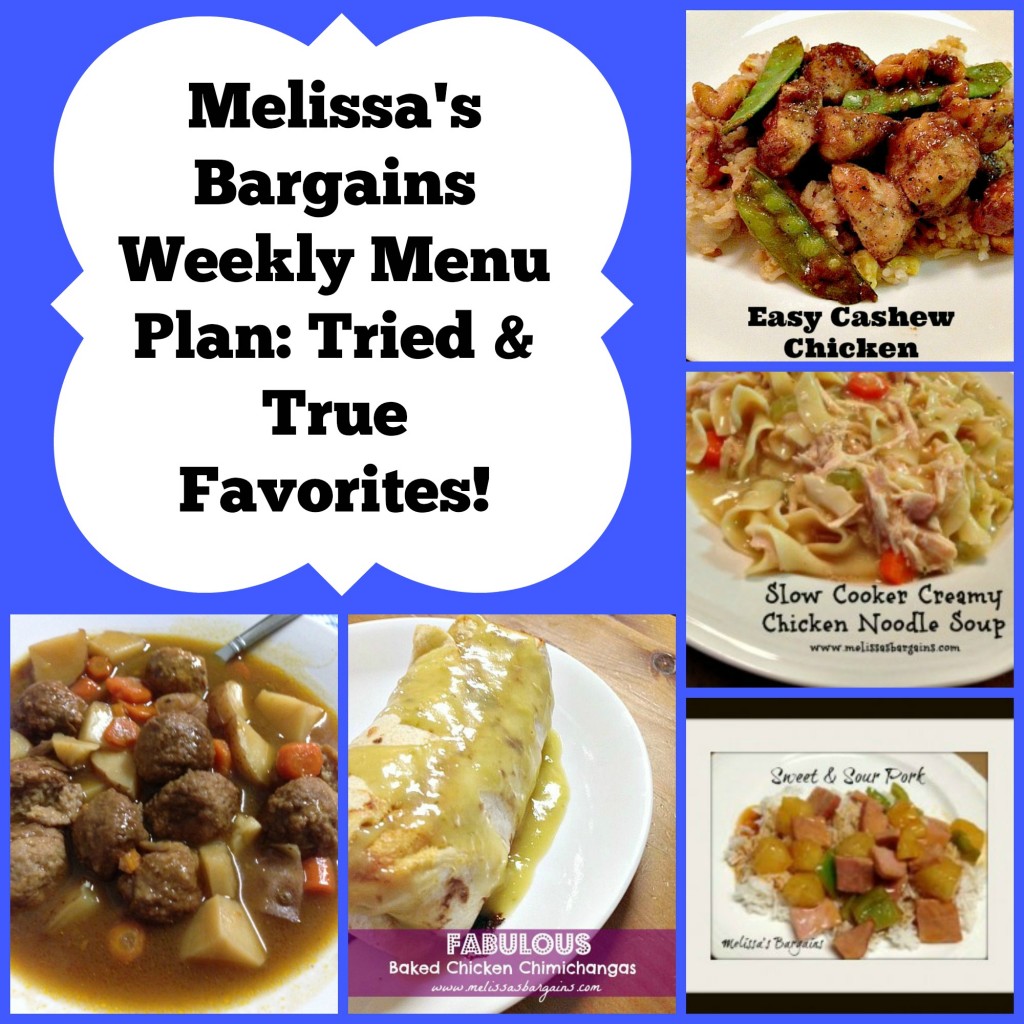 This is another busy week and I've been thrown some interesting curve balls to boot!  I'm sticking with some of our tried and true favorites!
Looking for Advocare 24 Day Challenge recipes?  Check them out here:
See my menu plans from previous weeks here–> Menu Planning Monday
You can also view hundreds of meal plans each week at Orgjunkie.com
Do you like what you see here?  Make sure you also check out my favorite recipes board on Pinterest–> Melissa's Bargains favorite recipes on Pinterest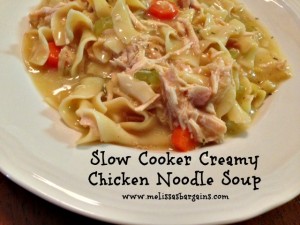 SUNDAY:  Slow Cooker Creamy Chicken Noodle soup – I've been battling bronchitis, so "comfort food" plus EASY is a MUST HAVE combination!  This fits perfectly!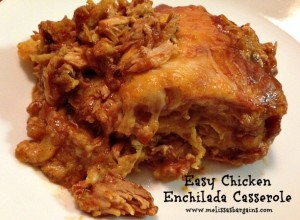 MONDAY:  Easy Chicken Enchilada Casserole – This is a family favorite and it's super easy to throw together on a busy night!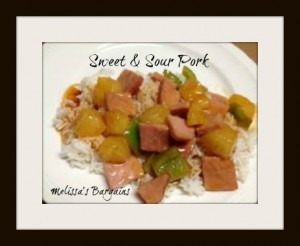 TUESDAY:  Easy Sweet & Sour Pork Recipe – You can seriously throw this recipe together in about 15 minutes!  What's not to love?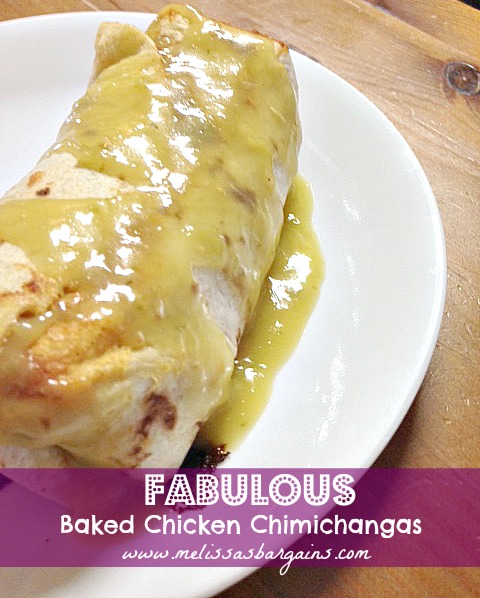 WEDNESDAY:  Fabulous Baked Chicken Chimichangas – My kids have been BEGGING for this one!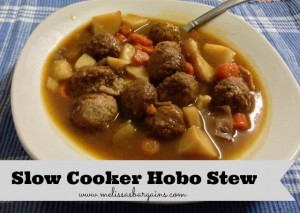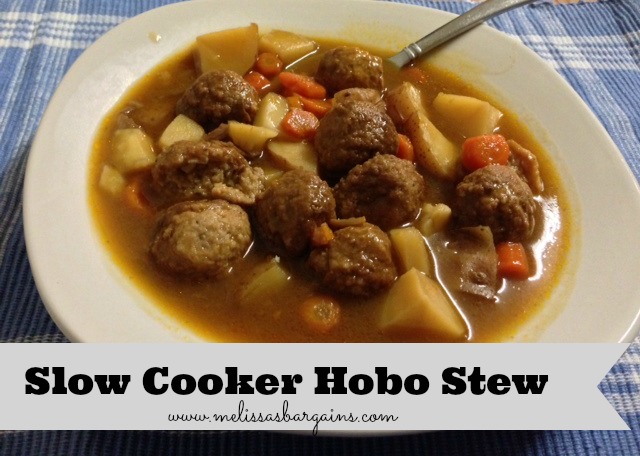 THURSDAY:  Slow Cooker Hobo Stew – My kids call this "meatball soup"  It's like beef stew with meatballs!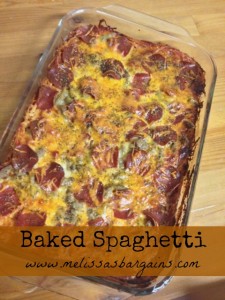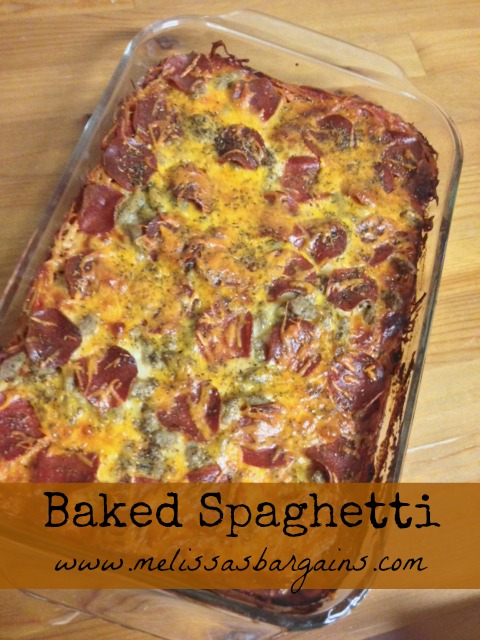 FRIDAY:  Baked Spaghetti – Easy and kid friendly!  Perfect for a Friday night!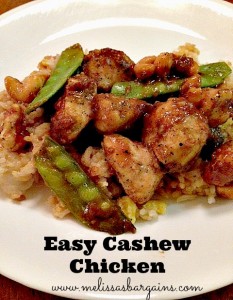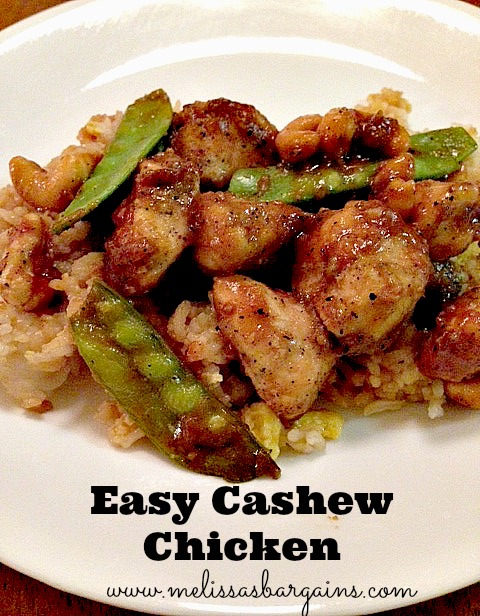 SATURDAY:  Easy Cashew Chicken – Who needs to spend money on take out when you've got this recipe?