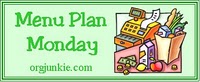 Another busy week and I'm heading back to work after an AWESOME and fun-filled Spring Break!  I'm also doing another Advocare 24 Day Challenge (not an easy thing to do as I head back to a stressful week at work!)
Looking for Advocare 24 Day Challenge recipes?  Check them out here:
See my menu plans from previous weeks here–> Menu Planning Monday
You can also view hundreds of meal plans each week at Orgjunkie.com
Do you like what you see here?  Make sure you also check out my favorite recipes board on Pinterest–> Melissa's Bargains favorite recipes on Pinterest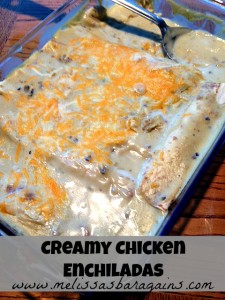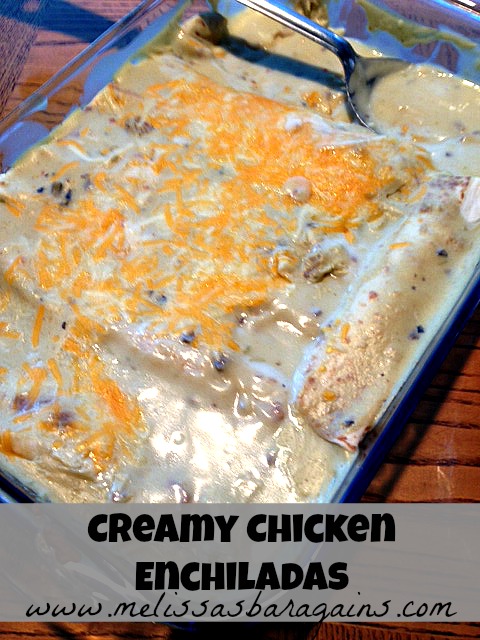 SUNDAY:  Creamy Chicken Enchiladas – I asked my family what recipe they wanted before I start my next Advocare 24 Day Challenge.  The answer was unanimous!  They all wanted these creamy chicken enchiladas.  They are THAT good!
MONDAY:  Turkey Chili – I make this in the slow cooker.  It's a quick and easy recipe and everyone loves it!
TUESDAY:  Grilled Pork Tenderloin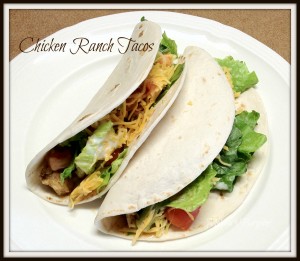 WEDNESDAY:  Slow Cooker Chicken Ranch Tacos – These are SO easy to just throw in your slow cooker before you leave for the day!  I'm using mine to make taco salad!  TIP:  If you haven't tried the Mrs. Dash seasoning packets, the taco seasoning is great and what I'll be using in this recipe!
THURSDAY:  Slow Cooker Melt in Your Mouth Meatloaf – I make this with ground turkey and it's SO good!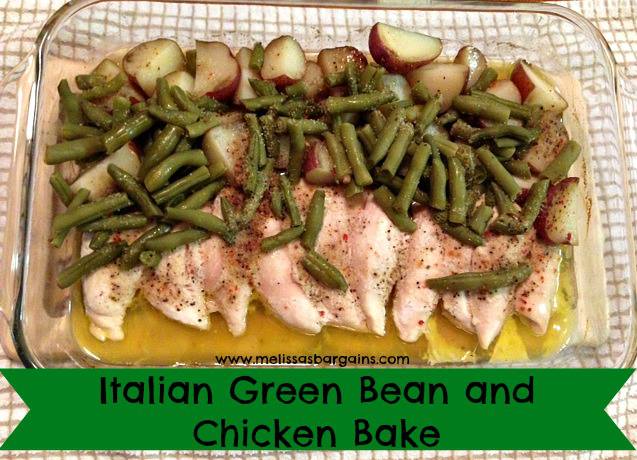 FRIDAY:  Italian Green Beans and Chicken Bake  – This recipe is SO easy and has become a family favorite!
SATURDAY:  Grilled chicken fajitas