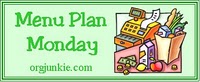 I've got another busy week ahead!  I actually managed to cook almost every day last week (I got home late Friday night and was beat, so we splurged and got pizza).  This is ANOTHER busy week, and I've got another slow cooker menu plan to share with you!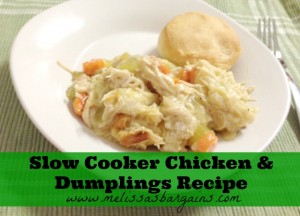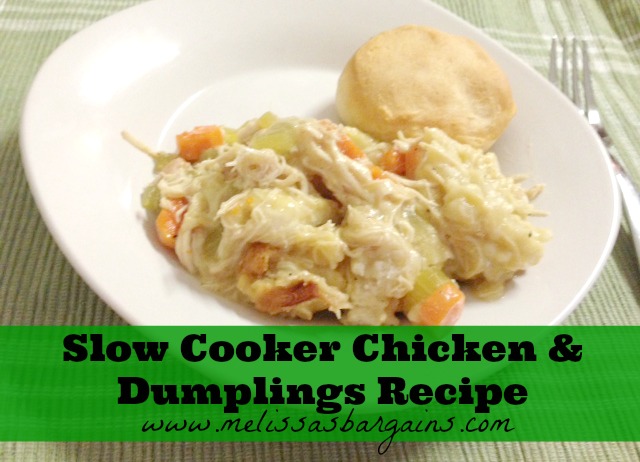 SUNDAY:  Slow Cooker Chicken and Dumplings – I was sick most of the weekend and in desperate need of some comfort food!  This recipe is super easy to throw together, even when you're not feeling well, and everyone loves it!
MONDAY:  Slow Cooker Pork Carnitas – this is seriously the easiest recipe!  Grab a pork roast, a can of red enchilada sauce, and a package of taco seasoning!  Throw it in your slow cooker for 7-8 hours, shred the meat, and serve in tortillas!!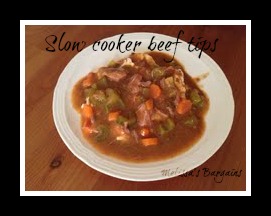 TUESDAY:  Slow Cooker Beef Tips – More comfort food!  This is another one that's easy to throw together and your slow cooker does all of the work for you!  My family loves it!
WEDNESDAY:  Slow Cooker Ranch Pork Chops – Throw some boneless pork chops in the bottom of your slow cooker.  Mix a can of cream of mushroom soup with 1/2 cup chicken broth and a ranch dip seasoning packet.  Pour it over your pork chops and in 6-8 hours (cook on low) you've got YUMMINESS!  I serve it over rice or mashed potatoes.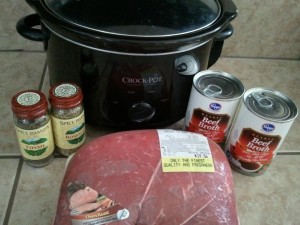 THURSDAY:  Slow Cooker French Dip sandwiches – My husband and kids are SO excited for this one!  Only 4 ingredients and your slow cooker does all the work.  What's not to love?
FRIDAY:  Pizza Casserole – I got this from a Weight Watchers group I used to belong to.  I use turkey sausage and pepperoni, sugar free pasta sauce, low fat mozzarella, and whole wheat penne pasta.  This is simple and totally kid friendly!
SATURDAY:  Date night!  My husband and I are having a much needed date night and the kids will get pizza!