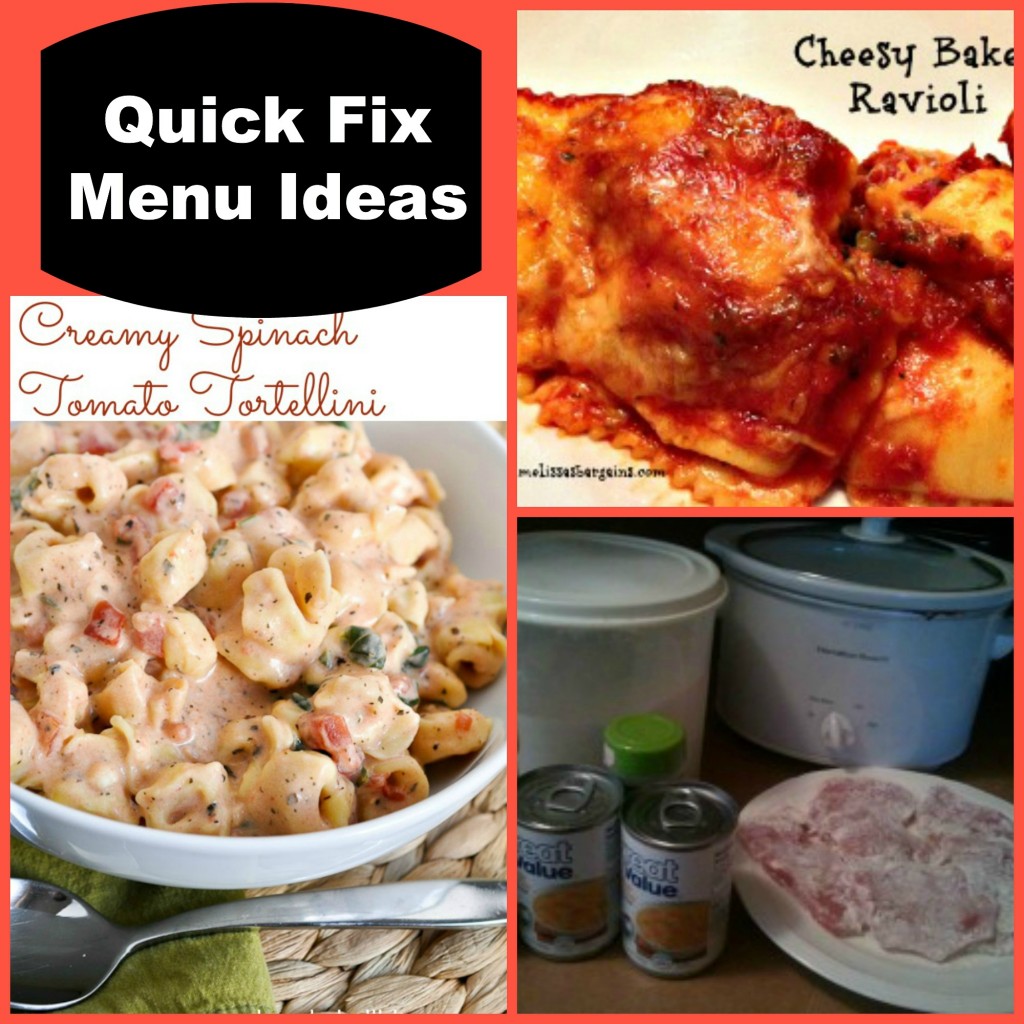 I'm counting down the days until the end of the school year and in the meantime, I'm trying to come up with menu plans that are easy enough that I have time to prepare them in the morning!  This week I've added some favorite "quick fix" recipes!
Looking for Advocare 24 Day Challenge recipes?  Check them out here:
See my menu plans from previous weeks here–> Menu Planning Monday
You can also view hundreds of meal plans each week at Orgjunkie.com
Do you like what you see here?  Make sure you also check out my favorite recipes board on Pinterest–> Melissa's Bargains favorite recipes on Pinterest
SUNDAY:  Fajitas – I wanted a "quick fix" meal so there would be little or no kitchen clean up and it worked!  Too bad our BBQ went out in the middle of cooking, though!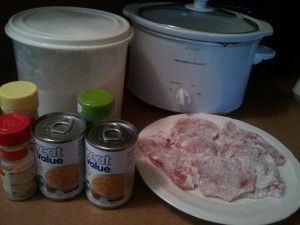 MONDAY:  Slow Cooker Chicken Lickin' Pork Chops – My kids both have swimming tonight, and Mondays are always hectic anyway, so this is a quick and easy recipe that will be ready to eat when we get home!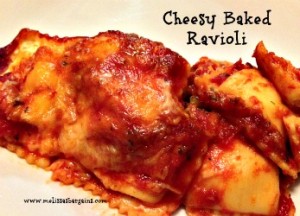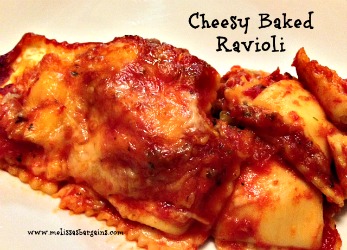 TUESDAY:  Cheesy Baked Ravioli – This recipe is SO easy to throw together!  I make it in the mornings before I go to work and then I just have to pop it in the oven when I get home!
WEDNESDAY:  Pepper Steak – This is a family favorite and it's been WAY TOO LONG since I made it!  It's relatively easy to throw together and your meal will be ready within 30 minutes!
THURSDAY: Creamy Spinach Tortellini – I try to check out a new recipe at least once each week.  This one has been on my "to try" list for awhile.  I can't wait to check it out!
FRIDAY:  It's my daughter's birthday and we're eating out!
SATURDAY:  Date night!  My husband and I get a rare date night, so we're opting to eat out!