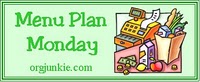 This week I had to put a LOT of planning into my meal planning.  I'm starting the Advocare 24 Day Challenge  You can find out more about that here-> Join me in the Advocare 24 Day Challenge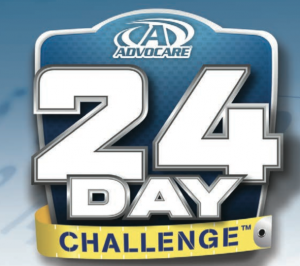 I've learned that one of the biggest things that will make or break weight loss is being PREPARED!  So, I planned out my breakfasts, lunches, dinners, and even snacks for the whole week!  You can see my full menu here-> Advocare 24 Day Challenge Menu Week 2
See last week's menu here–> Advocare 24 Day Challenge Menu (yes, there are some similarities with breakfast and lunch)
See my menu plans from previous weeks here–> Menu Planning Monday
You can also view hundreds of meal plans each week at Orgjunkie.com
Do you like what you see here?  Make sure you also check out my favorite recipes board on Pinterest:
SUNDAY:  Fajitas – We made fajitas on Saturday and had leftovers.  I got to take the day off from cooking which was nice!
MONDAY:  Simple Turkey Chili – My family (especially my son) LOVES chili.  I'll be making a few modifications to this and can't wait to share my finished product!
TUESDAY:  Foil Baked Asian Chicken – Finding recipes that are "healthy" but easy to prepare is not as easy as it sounds!  I've made this one before, but it's been awhile.  I originally discovered it in All You Magazine several years ago.  I'm using low sodium teriyaki sauce and throwing in some fresh green beans instead of the mushrooms, which my husband and son are not fond of.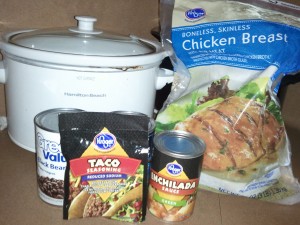 WEDNESDAY:  Slow Cooker Black Bean & Chicken Burritos  – We love this recipe.  I won't be using taco seasoning this time around and I am going to be using the Herdez green salsa in place of the enchilada sauce.  I'll be skipping the tortillas and just eating the shredded chicken and beans.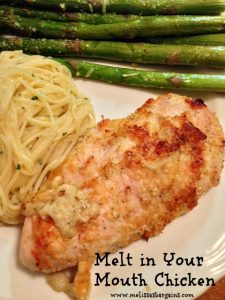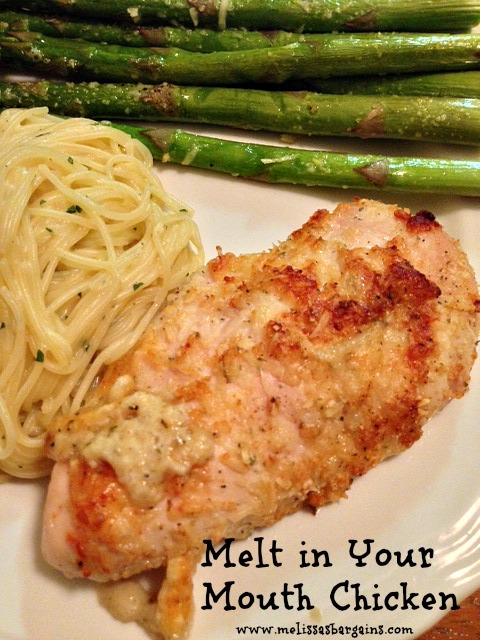 THURSDAY: Melt in Your Mouth Chicken Breasts – If you haven't tried this recipe before it's SERIOUSLY SO YUMMY!  Even my kids raved about it and that is no small feat!  Since asparagus is not "cheap" right now, I'll be serving this with steamed zucchini instead.
FRIDAY:  Sweet Potato Foil Pack Tacos  – Here's another one that's quick and easy to make and I love that I can "sneak" spinach into meals and my kids actually enjoy it!  I will be skipping the cheese and sour cream, but the rest of my family can enjoy that part!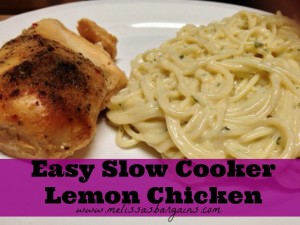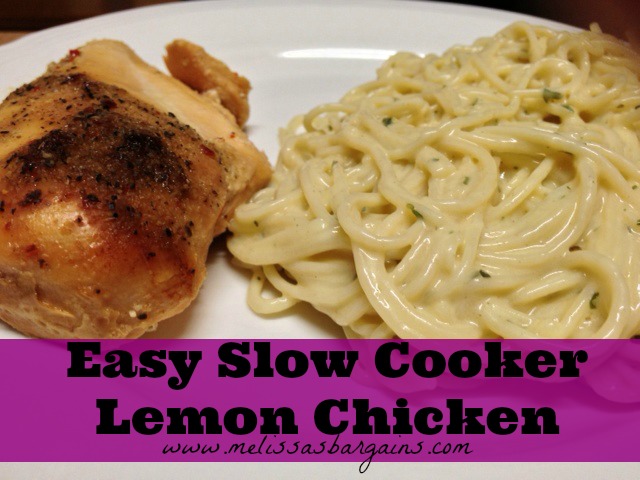 SATURDAY:  Easy Lemon Slow Cooker Chicken – This recipe is exactly what it says it is!  EASY!  We all loved it, too!