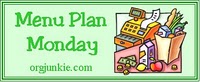 Last week was CRAZY.  My kids have activities EVERY week night now, and sometimes they both have activities in one night!  Needless to say, menu planning didn't go as well as I had hoped.  Most nights, I run from work to pick kids up and then to activities and somewhere in there, we try to fit in dinner.  If I don't get something in the crock pot before we leave, the chances are slim that we're eating at home.  I'm also on my third week of the Advocare 24 Day Challenge, so I really need "healthy" recipes that I can make in the slow cooker or that are "quick fix"
Here are some of my 24 Day Challenge menus from my previous challenge:
See my menu plans from previous weeks here–> Menu Planning Monday
You can also view hundreds of meal plans each week at Orgjunkie.com
Do you like what you see here?  Make sure you also check out my favorite recipes board on Pinterest–> Melissa's Bargains favorite recipes on Pinterest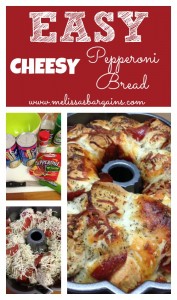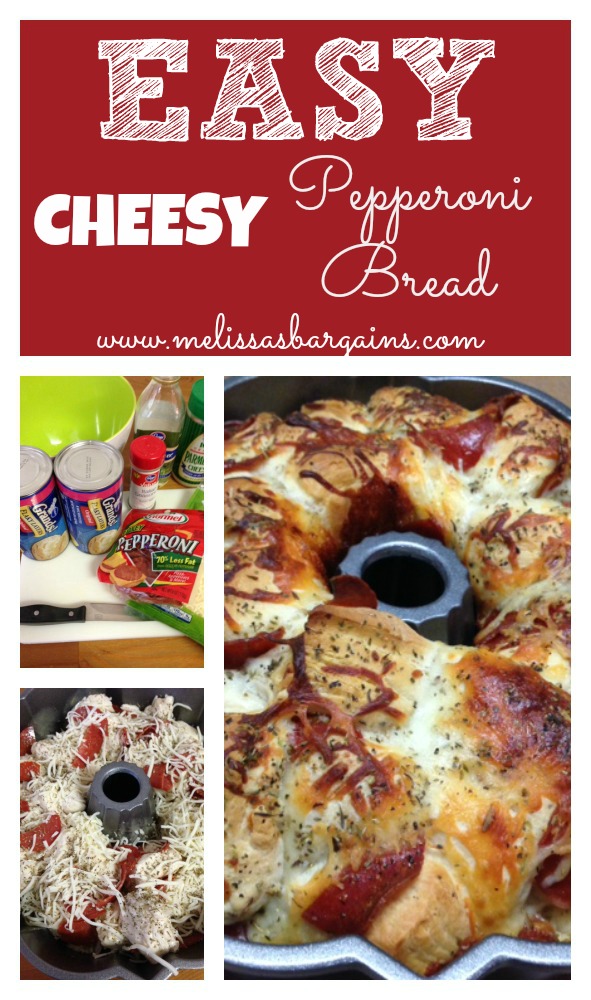 SUNDAY:  Appetizers!  Yesterday, in honor of the Super Bowl, it was what I like to call an "anything goes" night!  I told my husband and kids that they could each pick out one of their favorite appetizers and I would make it.  Since they don't get things like this very often, they were thrilled.  I actually had some sort of stomach bug, so even though I thought I would be tempted to cheat, it didn't happen (which I guess is a good thing?)
Here's what they picked:
MONDAY:  Slow Cooker Chili – This was on our menu last week, but it was one of the recipes I didn't get around to making.  It's quick and easy and we actually all love it!  Plus, we're supposed to get another cold front, so it should be PERFECT!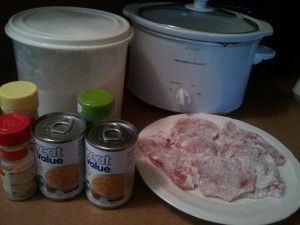 TUESDAY:  Slow Cooker Chicken lickin' pork chops – Quick and easy to throw together as long as I remember to pull the pork chops out of the freezer to defrost the night before!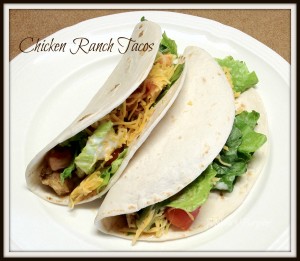 WEDNESDAY:  Slow Cooker Chicken Ranch Tacos – Inspired by a recipe that I used to love at Chili's (sadly I don't think it's on the menu anymore)  These are so yummy and kid friendly!  Throw the ingredients in the crock pot and you're set!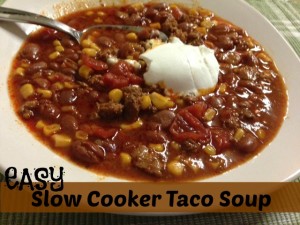 THURSDAY:  Slow Cooker taco soup – The best thing about this soup is the LEFTOVERS!  It makes a TON and so there's always plenty for lunches and I think it's even better the second (or third, fourth, and fifth) time around!
FRIDAY:  Sub Sandwiches – after a long week, sometimes it's best to keep things simple.  Plus, I have found this is a family favorite!  I'll have mine on Flat-Out bread, which, if ou haven't discovered it yet, is kind of amazing (and no, they didn't pay me to say that)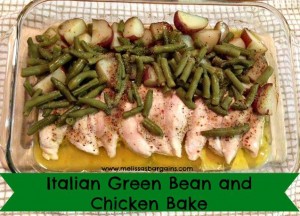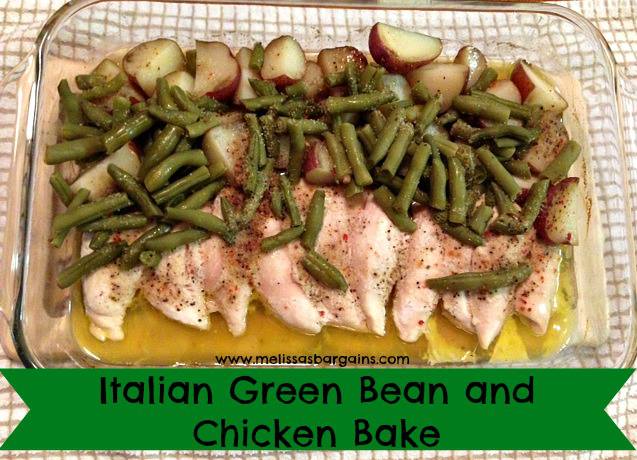 SATURDAY:  Italian Green Beans and Chicken Bake – A trusty stand-by for me!  I love it because it's so easy to throw together!  Since Saturdays are packed with cleaning, grocery shopping, a basketball game, and other errands, this is perfect!