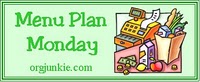 This week's Menu Planning Monday post is taking on a different twist.  It's a New Year and one of my goals is to really focus on losing weight.  I did my first Advocare 24 Day Challenge in September.  I lost 12 pounds and I felt great!  Unfortunately, then the holidays started to kick in and life got busy and I didn't stick with things the way that I had intended to.  I'm planning to get back on track starting NOW!  This week's menu will feature Advocare 24 Day Challenge Recipes!
One of the challenges I always face when I decide to focus on losing weight is finding recipes that my family will eat as well.  I'm strapped for time anyway, and I definitely don't have time to cook two different meals.  Most of these recipes are tried and true and have "worked" for our family.
Here are some of my 24 Day Challenge menus from my previous challenge:
Advocare 24 Day Challenge Week 1 menu
Advocare 24 Day Challenge Week 2 menu
Advocare 24 Day Challenge Week 3 menu
Advocare 24 Day Challenge Week 4 menu
See my menu plans from previous weeks here–> Menu Planning Monday
You can also view hundreds of meal plans each week at Orgjunkie.com
Do you like what you see here?  Make sure you also check out my favorite recipes board on Pinterest–> Melissa's Bargains favorite recipes on Pinterest
Advocare 24 Day Challenge Recipes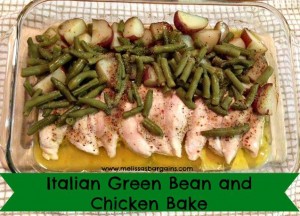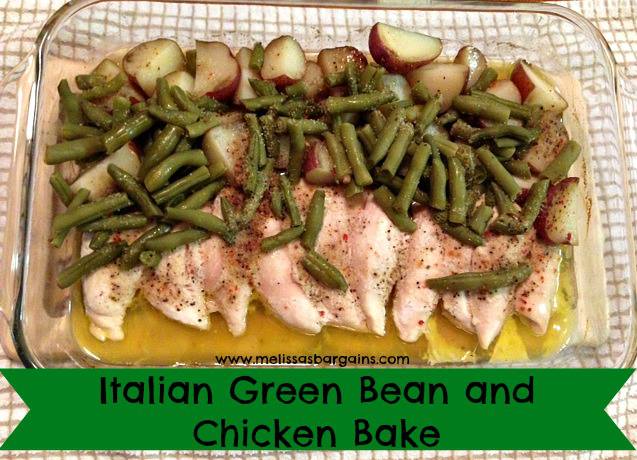 MONDAY:  Italian Green Bean and Chicken Bake – My family absolutely loves this recipe and I do, too.  Plus, it's super easy to throw together.  To lighten up the original recipe and make it "challenge friendly," I use Kraft Fat Free Zesty Italian salad dressing (we make it like this all the time now, even when I'm not doing the challenge) and sweet potatoes.
TUESDAY:  Turkey meatballs – I have tried this recipe before a few times now and it's easy to make and kid friendly, too (plus we actually like it!)  I will serve these with grilled asparagus and a side of whole wheat pasta.
WEDNESDAY:  Simple Turkey Chili – I make this in the slow cooker.  It's easy to make and yummy, especially considering this cold weather we're having right now!
THURSDAY:  Baked Orange Chicken – I love orange chicken and my family does, too.  I can't wait to check out this "skinny" version.
FRIDAY:  Sweet Potato Foil Packs – Long before I discovered Advocare, I came across this recipe on a friend's site, and I was intrigued.  To be honest, my only experience with sweet potatoes had been at Thanksgiving and they weren't exactly my favorite.  This recipe has become a favorite with my entire family and  I love that I can "sneak" spinach into meals and my kids actually enjoy it!  I will be skipping the cheese and sour cream, but the rest of my family can enjoy that part!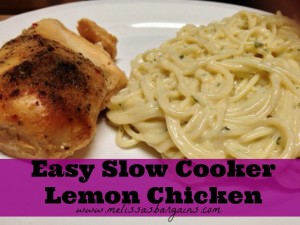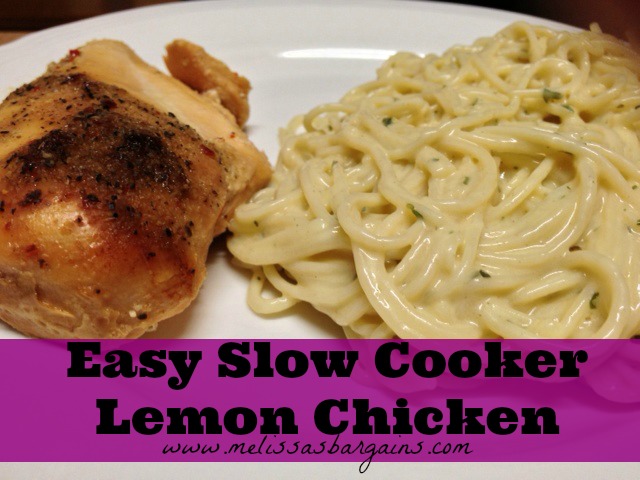 SATURDAY:  Easy Slow Cooker Lemon Chicken – The key word here is EASY!  This recipe is seriously yummy and so easy to make!  Only 3 ingredients and the slow cooker does the work!  We'll have steamed zucchini and yellow squash with this one!