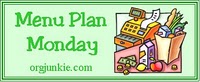 My kids have activities EVERY single week night this week (including Friday), which means I have limited time at home to cook before we start running around for the night!  For our menu plan, I've picked some favorites and some recipes that are perfect for throwing together on busy days.
Looking for Advocare 24 Day Challenge recipes?  Check them out here:
See my menu plans from previous weeks here–> Menu Planning Monday
You can also view hundreds of meal plans each week at Orgjunkie.com
Do you like what you see here?  Make sure you also check out my favorite recipes board on Pinterest–> Melissa's Bargains favorite recipes on Pinterest
SUNDAY:  Rice Meatballs – I got this recipe from my mother in law several years ago.  It's a family favorite and super easy to throw together when you don't have much time!  Add some spaghetti noodles and a veggie and you've got dinner.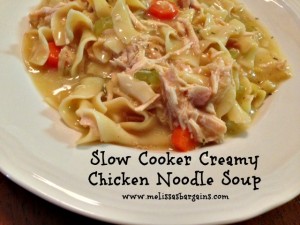 MONDAY:  Slow Cooker Creamy Chicken Noodle Soup  – This is the perfect comfort food and SO easy to make because you throw all of the ingredients into the slow cooker!
TUESDAY:  Slow Cooker Turkey Chili – all dump and go ingredients!  Seriously the easiest recipe ever!
WEDNESDAY:  Quesadillas – quick and easy way to use up left over shredded chicken!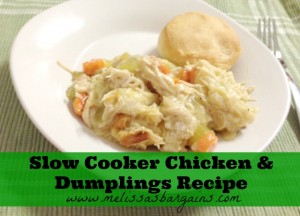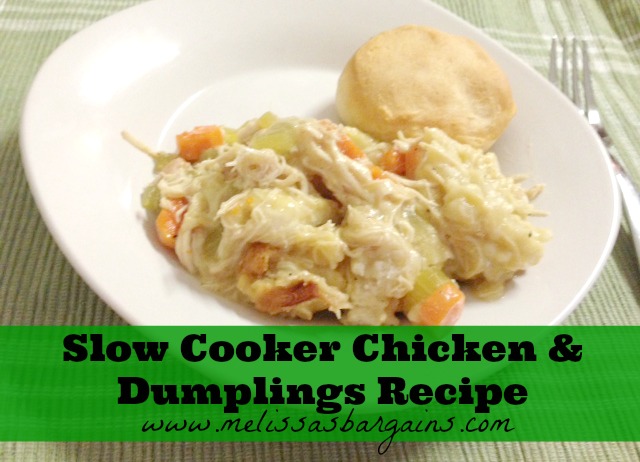 THURSDAY:  Slow Cooker Chicken & Dumplings – More comfort food for us!  I've been using this recipe for years!
FRIDAY:  Tasty Baked Tacos – This is a Friday night favorite!  Tacos you can bake in the oven!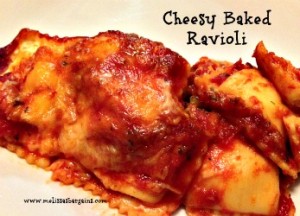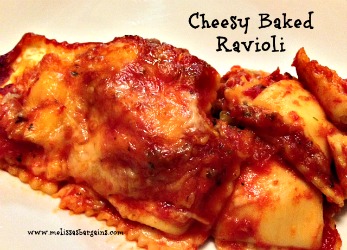 SATURDAY:  Cheesy Baked Ravioli  – We never have leftovers when I make this!