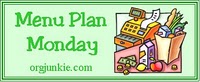 I can't believe that my son starts football practice already this week!  For our menu plan, I've picked some favorites and some recipes that are perfect for throwing together on busy days.
Looking for Advocare 24 Day Challenge recipes?  Check them out here:
See my menu plans from previous weeks here–> Menu Planning Monday
You can also view hundreds of meal plans each week at Orgjunkie.com
Do you like what you see here?  Make sure you also check out my favorite recipes board on Pinterest–> Melissa's Bargains favorite recipes on Pinterest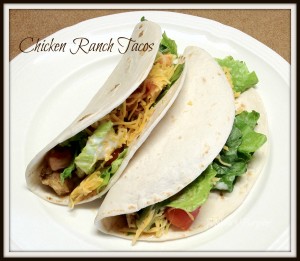 MONDAY:  Slow Cooker Chicken Ranch Tacos – I LOVE this slow cooker chicken ranch tacos recipe!  I can throw all of the ingredients in the slow cooker and it's done!  Plus, I can use the leftovers for quesadillas the next day!
TUESDAY:  Sub Sandwiches – My son has football practice tonight, so we will make sub sandwiches, which is quick and easy and perfect for warm weather!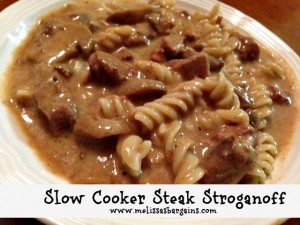 WEDNESDAY:  Slow Cooker Steak Stroganoff – My daughter has been telling me for 2 weeks now that she's "in the mood" for stroganoff, so this recipe is fulfilling her request!
THURSDAY:  Chicken Taco Rice – another easy recipe to throw together and the best part is I can freeze some for another night!
Friday and Saturday we'll be on vacation, so I get those days off from cooking!