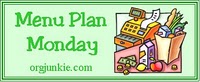 Last week was an insanely crazy week for my family!  My daughter ended up with a broken arm and I ended up tearing some ligaments in my foot.  Two urgent care visits within 48 hours!  Needless to say, our menu planning didn't go off quite as planned!  I'm hoping this is a much better (and less eventful) week!
Looking for Advocare 24 Day Challenge recipes?  Check them out here:
See my menu plans from previous weeks here–> Menu Planning Monday
You can also view hundreds of meal plans each week at Orgjunkie.com
Do you like what you see here?  Make sure you also check out my favorite recipes board on Pinterest–> Melissa's Bargains favorite recipes on Pinterest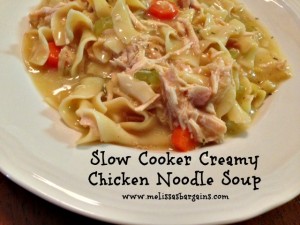 SUNDAY:  Slow Cooker Creamy Chicken Noodle Soup – I was in the mood for some comfort food and this is always a favorite!
MONDAY: Slow Cooker Cream Cheese Chicken – Do you see a trend here?  I would be SO lost without my slow cooker!  This is another family favorite!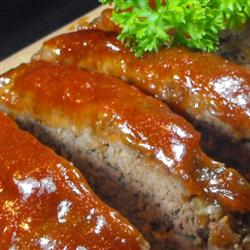 TUESDAY:  Slow Cooker Melt in Your Mouth Meatloaf – Who knew that meatloaf could be so popular?  My kids love, love, love this one!  We never have any leftovers!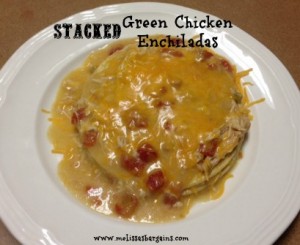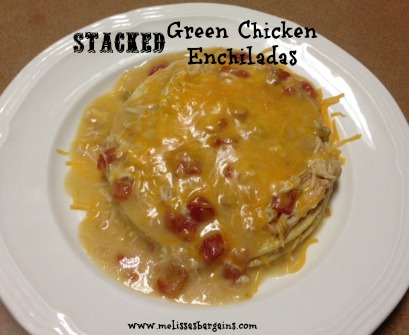 WEDNESDAY:  Stacked Green Chicken Enchiladas – So easy to make and YUMMY if you need an enchilada fix!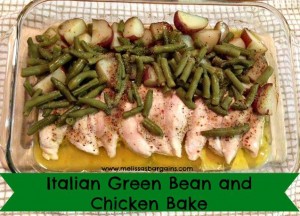 THURSDAY:  Italian Green Beans & Chicken – By Thursdays, I'm always WORN OUT!  This is a quick and easy meal to throw together and yummy, too!
FRIDAY:  French bread pizza – I grew up making these and they're perfect for a Friday night!
SATURDAY:  Slow Cooker Garlic Chicken Pasta – This was on our menu a few weeks ago, but I never got around to trying it.  It sounds yummy.