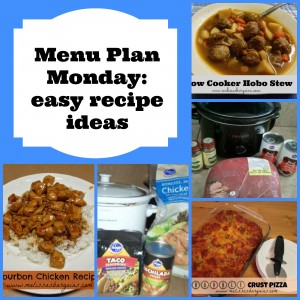 I hate wasting time cooking (and it's too hot for that anyway) during the summer months, so here are some tried and true quick fix ideas to get you through the month!
Looking for Advocare 24 Day Challenge recipes?  Check them out here:
See my menu plans from previous weeks here–> Menu Planning Monday
You can also view hundreds of meal plans each week at Orgjunkie.com
Do you like what you see here?  Make sure you also check out my favorite recipes board on Pinterest–> Melissa's Bargains favorite recipes on Pinterest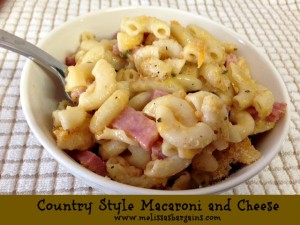 SUNDAY:  Country Style Macaroni & Cheese –  This is ALWAYS, always a family favorite!  I hadn't planned on making it last night, but when I asked my family what they wanted, the choice was unanimous!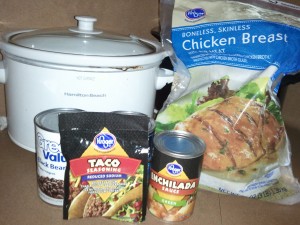 MONDAY:  Slow Cooker Black Bean & Chicken Burritos  – Both of my kids have swimming tonight, and we have a busy day, so this is a perfect "dump and go" quick fix recipe and it tastes so yummy!
TUESDAY:  Slow Cooker Chicken & Rice – I have yet to blog this one, but it's quick and easy and hopefully I will get around to blogging it THIS time around!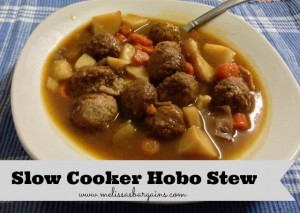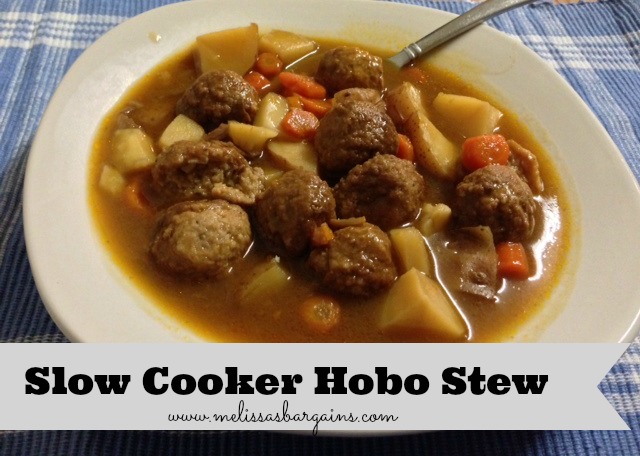 WEDNESDAY:  Slow Cooker Hobo Stew – This is definitely not a "traditional" summer recipe, but it's very easy to throw together and I KNOW that my kids will eat it, so it works for us!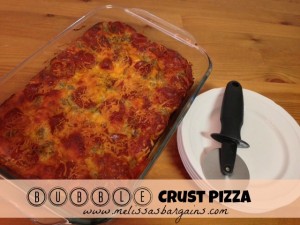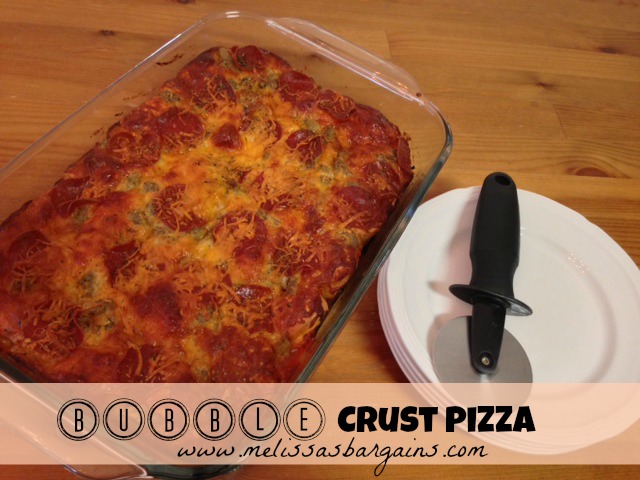 THURSDAY:  Bubble Crust Pizza – I love giving my kids the chance to help in the kitchen and this recipe is totally kid friendly!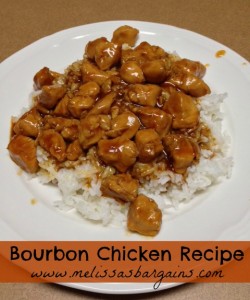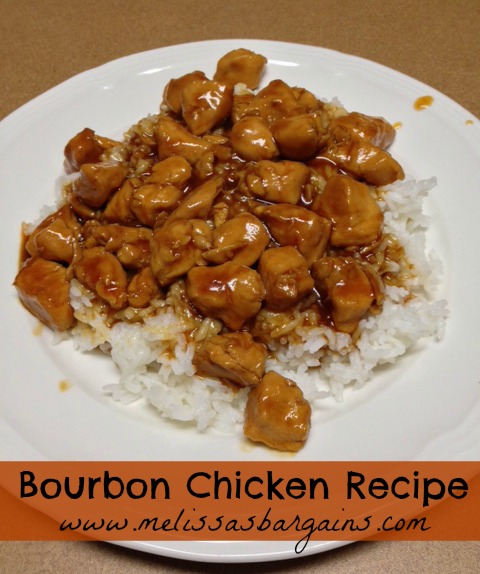 FRIDAY:  Bourbon Chicken – Kid friendly and YUMMY!  Dinner in 30 minutes!
SATURDAY:  Slow Cooker French Dip Sandwiches – My most popular recipe this month and SO easy to throw together!