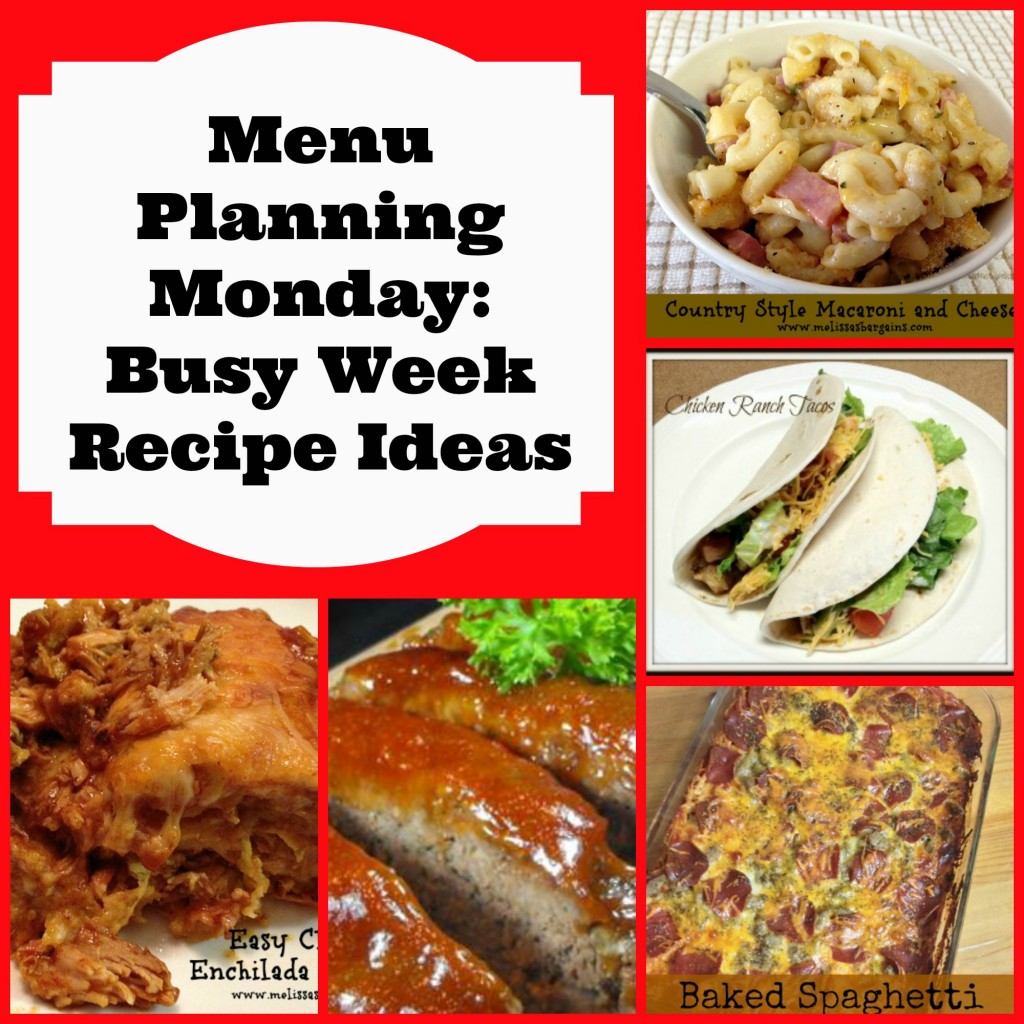 Only 13 1/2 days of school left until summer vacation here, but who's counting, right?  I'm trying to stick with menu planning so we don't spend money on eating out, and so I've picked some of our favorite busy week recipe ideas this week!
Looking for Advocare 24 Day Challenge recipes?  Check them out here:
See my menu plans from previous weeks here–> Menu Planning Monday
You can also view hundreds of meal plans each week at Orgjunkie.com
Do you like what you see here?  Make sure you also check out my favorite recipes board on Pinterest–> Melissa's Bargains favorite recipes on Pinterest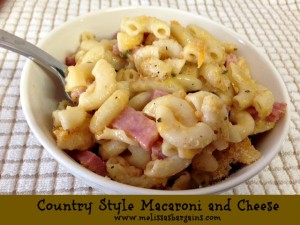 SUNDAY:  Country Style Macaroni & Cheese – My daughter's birthday was this weekend and we celebrated the entire weekend!  Last night was our family dinner and this is what she picked!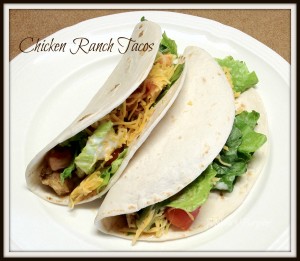 MONDAY:  Slow Cooker Chicken Ranch Tacos – This is one of my "Go to" recipes when I need something quick!  Both of my kids have swimming tonight, so we only have about 30 minutes in between to eat.  This is a perfect quick fix!
TUESDAY:  Creamy Spinach Tortellini – I try to check out a new recipe at least once each week.  This one has been on my "to try" list for awhile.  I can't wait to check it out!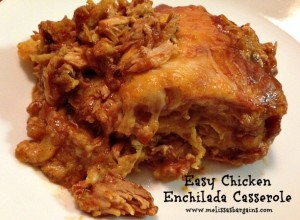 WEDNESDAY:  Chicken Enchilada Casserole – I love this easy chicken enchilada casserole recipe!  It's another "quick fix"
THURSDAY:  Slow Cooker Melt in Your Mouth Meatloaf – Didn't know you can make meatloaf in a slow cooker?  Neither did I before I discovered this recipe!  It's a family favorite and we never have any leftovers!
FRIDAY:  Slow Cooker Chile Colorado Burritos – In case you haven't noticed, I'm craving Mexican food this week!  These slow cooker chile Colorado burritos are YUMMY!!
SATURDAY:  Baked Spaghetti – Easy comfort food!