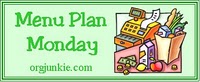 We've got another busy week ahead filled with school activities plus football and swimming.  This is my round up of slow cooker and quick fix ideas!
Looking for Advocare 24 Day Challenge recipes?  Check them out here:
See my menu plans from previous weeks here–> Menu Planning Monday
You can also view hundreds of meal plans each week at Orgjunkie.com
Do you like what you see here?  Make sure you also check out my favorite recipes board on Pinterest–> Melissa's Bargains favorite recipes on Pinterest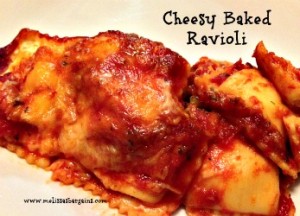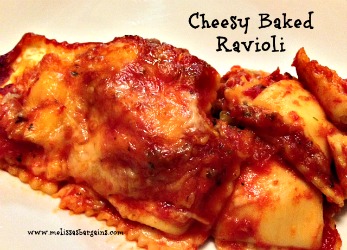 SUNDAY:  Cheesy Baked Ravioli – If you're looking for a SUPER EASY meal idea, this is it!  It takes only a few minutes to prep and we NEVER have leftovers!  I bet your kids will love it, too!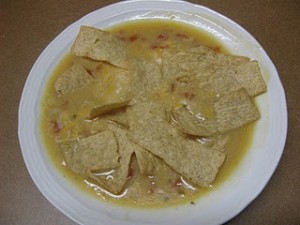 MONDAY:  Slow Cooker Creamy Chicken Tortilla Soup – My family LOVES this recipe and I love it, too because I basically just dump the ingredients in and let it cook all day!
TUESDAY:  Turkey meatballs – This was on our menu last week, and I didn't get a chance to make it, so we will try again this week!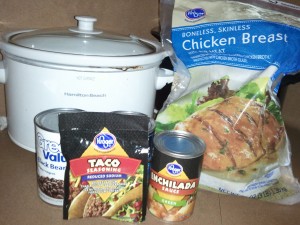 WEDNESDAY:  Black Bean & Chicken Burritos – This one is SO easy!  Dump all the ingredients and go!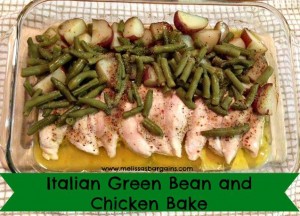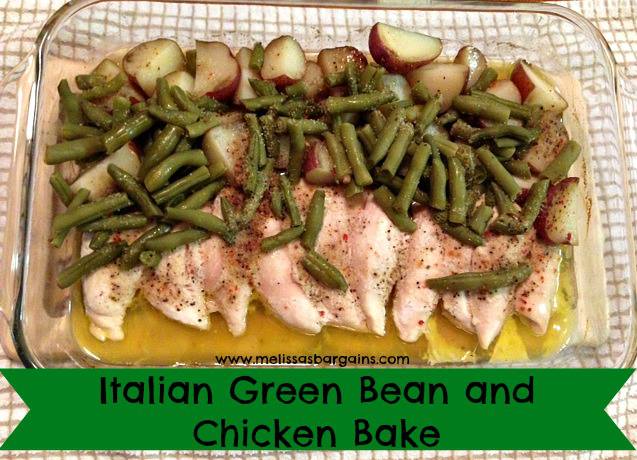 THURSDAY:  Italian Green Beans & Chicken Bake – This is another "go to" recipe for busy nights!
FRIDAY:  My husband and kids will have to fend for themselves!  I'll be at a blogging conference!
SATURDAY:  Tasty Baked Tacos – It only takes about 30 minutes to pull together this family favorite!