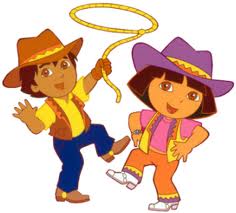 If you missed any of today's posts, here are some of my favorites!
COUPONS: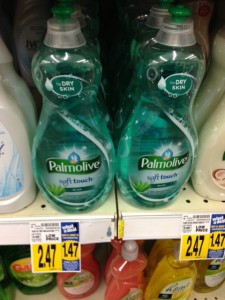 Palmolive Dish Detergent just $.97 each!
Retail round-up: printable coupons for your weekend shopping!
Restaurant Round-Up: the top printable restaurant coupons!
FREE Gillette Venus razor and cheap Dawn dish soap!
Barbie Dolls as low as $2.98 each at Walgreens!
Ibotta: Earn Cash Back for Buying Groceries and Personal Care products!
AMAZON DEALS: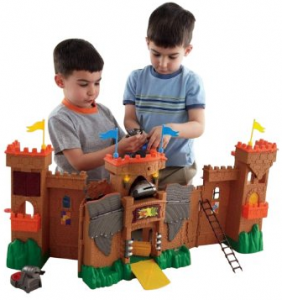 Fisher Price Imaginext Eagle Talon Castle only $39.98 SHIPPED!
Huggies Soft Skin Baby Wipes (7 tubs) only $8.59 SHIPPED!
Luvs Premium Stretch Diapers with Ultra Leakguards for as low as $.09 per diaper shipped!
Gillette Fusion ProGlide Razor only $3.31 SHIPPED!
LEGO Minecraft in stock for $34.99 shipped!
Stainless Steel Easy Pineapple Slicer only $6.99 SHIPPED!
Jake and The Neverland Pirates Matching Game only $5.89!
Minnie Mouse Bow-tique Matching Game only $5.89
Hello Kitty Alarm Clock for $4.46 SHIPPED!
iPhone 5 Ultra Slim Gloss rooCASE only $6.20!
Lysol Power Multi-Purpose Cleaner With Hydrogen Peroxide only $1.88 SHIPPED!
Tide Laundry Detergent just $4.94 each
Graco Deluxe Playard for Dolls only $9.99!
Charmin Toilet Paper as low as $.21 per roll SHIPPED!
HSI The Styler Ceramic Tourmaline Ionic Flat Iron Hair Straightener only $39.99 shipped (regularly $299)
Skylanders Giants Starter Pack as low as $37.99 shipped
Amazon Top Deals for the week!!
Paper Products Round-Up: Stock up deals on toilet paper and paper towels
Vintage Owl Charm Necklace only $.79 shipped
Ginsu 14-piece Knife set for $31.75
Charlotte's Web DVD only $3.99
Glow in the Dark Stars & Planets only $1.68 shipped
K-cup Storage Drawer only $18.97
CoverBot iPhone 5 case only $4.99!
San Francisco Bay Breakfast Blend K-Cups only $.32 each shipped!
LEGO Hero Factory Rise of the Rookies DVD only $4.99!
Hello Kitty Necklace only $3.79 SHIPPED!
Black & Decker 8-cup food process for $26.99 shipped
Women's Geneva Watches as low as $3.99!
Webkinz Easter Animals only $4.79!
Ride Along Bicycle Seat for American Girl Dolls only $16.95!
Pre-Order Les Miserables for just $19.99
Huggies Snug & Dry Diapers as low as $3.58 for one box!
Mr. Clean Magic Erasers as low as $.70 each shipped!
Pepperidge Farm single serve Goldfish Crackers $.26 per bag!
Sparkle Paper Towels just $.65 per roll SHIPPED!
Finish Powerball Tablets (60 ct) just $11.30 shipped!
Enchanted Garden Stepping Stones Kit just $7.99!
Brawny Paper Towels just $.76 per roll shipped!
Huggies Simply Clean Baby wipes just $1.45 per package shipped
Presto Cool Touch Electric Griddle only $19.94!
American Girl Mini Dolls just $16.31 each!
Haribo Gold-Bears Minis, 72-Count Bags just $.15 per bag shipped!
Cascade ActionPacs Dishwasher Detergent Fresh Scent (85 ct) for $13.69 shipped! ($.16 each)
Pampers Sensitive Wipes (7 tubs) only $9.98 shipped!
Luvs Premium Stretch Diapers with Ultra Leakguards for as low as $.09 per diaper shipped!
DEALS: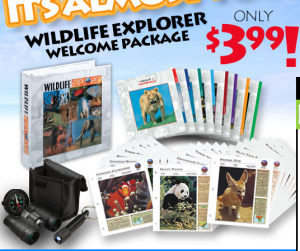 Wildlife Explorer Welcome Package only $3.99 SHIPPED!
Wappy Dog for Nintendo DS only $9.99!
Walgreens Top Deals for the week of 3/24
LeapFrog LeapPad Tablet only $49.99 SHIPPED!
Dollar Tree Top FREE and Under $1 Deals!
Pampers Gifts to Grow 5 point bonus code!
Kids Sunglasses just $1.83 per pair SHIPPED!
Try Biz Stain Fighter for your toughest stains!
Personalized iPhone 4 or 4s case only $10!
Dr. Seuss Backpack plus 5 books for just $5.95 shipped!
Gardening Made Easy Tool Set and more for just $9 shipped!
$50 Bonus from Capital One 360!
4Checks.com: 2 boxes of personalized checks for $8.95 shipped!
Wreck it Ralph and other Disney books for just $.99 each shipped!
Walmart FREE and under $1 deals!
Toy Bin Organizers as low as $29.50 each!
SWEEPSTAKES/INSTANT WIN GAMES/GIVEAWAYS: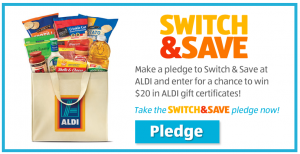 Aldi Switch & Save Sweepstakes: win $20 gift cards!
TWIX Instant Win Game: win an XBox Kinect, Six Flag tickets, or FREE TWIX!
Walgreens instant win game: win $25 gift cards!
Wheel of Fortune: Play online for FREE and win prizes, too!
Walgreens Do Us a Flavor Sweepstakes: win FREE Walgreens gift cards!
Whole Foods $500 Gift Card Giveaway!
Target Do Us a Flavor Sweepstakes: free Target gift cards, Lays chips, and more!
FREEBIES:
The Paleo Diet: 7 FREE cookbooks for Kindle!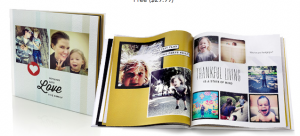 FREE Shutterfly 8X8 20 page photo book!
FREE $2 MP3 Credit And Kindle Book Voucher from AmazonLocal!
Paleo Breakfast and Paleo Snacks FREE for Kindle!
FREE Android Game Apps: Bejeweled 2, Fruit Ninja and more!
FREE Tom's of Maine Wicked Cool Toothpaste!
The Frugal Low Carb Cookbook FREE for Kindle!
ThredUP: $15 in FREE Kids Clothing!
$50 in FREE gift cards from Catalog Spree!!
FREE Club LEGO 2 year Magazine Subscription!
FREE bottle of Excedrin Extra Strength!
Disney Fans: Write 10 Disney Reviews, get a FREE $10 Amazon gift card!
The Paleo Kid and Perfectly Paleo FREE for Kindle!
The Da Vinci Code FREE for Kindle!
FREE Easter Brunch Recipes Cookbook!
Walgreens free 8X10 photo collage
Three FREE Contact Lens Offers!
FREE EcoTools Eco Pouf Sponge!
FREE Jewelry From Shop Lately!
Free Pizza Hut Stuffed Pizza Rollers
Gymboree FREE Bodysuit plus 30% off EVERYTHING!
FREE L'Oreal Healthy Look Hair Color!
FREEBIE Round-Up: Breathe Right, Hydroxycut, Prilosec and more!
FREE Credit Score plus $250 cash giveaway from Credit Sesame!
FREE Nursing Pillow! ($39.95 value)
Four FREE MP3 Music Samplers for Kids!
Deal or No Deal: play online for FREE and win prizes, too!
Disney Carnival App FREE for iPad or iPhone!!
File Your Taxes for FREE with H&R Block