If you're looking for easy ways to make some extra money, right now
Capital One 360
 is offering a 
$50 bonus when you open a FREE checking account!  
This is a great way to jump start your emergency fund, vacation fund, or Christmas fund!
I took advantage of this offer a few years ago and can confirm that it's completely legit! I have savings accounts for each of my kids there and that is also where we keep our "sinking funds" for things like Christmas, family vacations, and even our escrow payments!  I love the Capital One 360 checking account because it makes it easy for me to access the money from my sinking funds using my check card!  During the holidays, I transfer the money from our Christmas fund into my account and use my card to make holiday purchases!  There are no additional charges or fees for opening up extra accounts: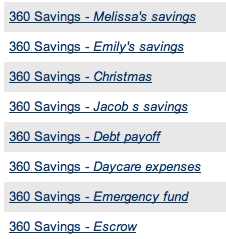 Click here to open up your checking account and get your $100 bonus–> Capital One 360 checking account $100 bonus offer
Here's how you can grab your bonus: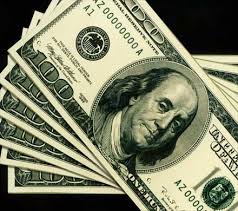 Click on 'Apply Now.'
Open a 360 Checking Account and make a total of 5 Card purchases or CheckMate Payments (or any combo of the two) within 45 days of account opening – you can purchase ANYTHING including something as small as a pack of gum!
Your $100 bonus will automatically be deposited into your account on day 50.
If you're looking for more ways to save this year, make sure you check out my 52 week savings plan and week by week stockpiling on a budget information here–> 52 Week Savings Plan and Weekly Stockpiling Plan 
*This post may contain affiliate links. Please refer to my disclosure policy for more information