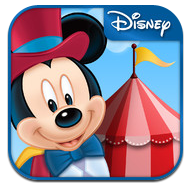 If your kids love to play with your electronics devices as much as mine do, here's a fun app that you can grab for them!  Get the Disney Carnival App FREE for iPad or iPhone!
A new Carnival just arrived in your city! Explore it to enjoy all the fun activities with your favorite Disney characters.  Solve the puzzles, enjoy coloring and play music with Mickey Mouse!  Enter the special section to discover all the Disney stories available for you!
Disney Carnival is a new app for kids and parents on the Disney stories and apps available. For each title there is a short description presenting the content, the story and the features and a sizzle with a preview of the app and experience. Plus a main section featuring FREE activities: puzzles with Monsters, Inc., coloring with the Disney Princesses and a real digital piano to create music with Mickey Mouse.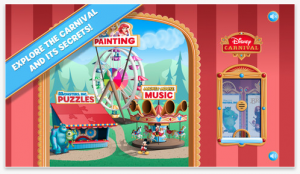 Click here to grab this freebie–> Disney Carnival App FREE for iPad or iPhone
See all my current freebie posts here–> Freebies
(Thanks Saving with Brandi!)
*This post may contain affiliate links. Please refer to my disclosure policy for more information.