My family LOVES movie night and we've got several Redbox kiosks near my house, which makes it very convenient!  I love it even more when I can score FREE codes to rent my movies!
There's a NEW Free Redbox Games code, too!  Text  NOWPLAY to 727272 to get your free games code!
Here's a list of free Redbox codes and ways that you can get Redbox codes:
1.  If it's your first time renting, you can enter this code–>REDBOX
2.  If you haven't signed up to receive text messages yet, text the word SIGNUP TO 727272 and you'll receive a code for a free Redbox movie rental!  You will also receive a free rental code the first Monday of every month and discount codes at other times throughout the month! (I've been getting one time use codes for $.50 off and $1 off rentals pretty much every weekend for several weeks now!)
3.  You can also get a free movie rental if you reserve your movie online.  After you return the movie you reserved online, you'll receive an e-mail with a free rental credit.  Create your online account  here–> FREE Redbox movie night   (I have also been getting codes by e-mail since I created on online account!)
4.  Try these codes:  you can use them once per card (please let me know if any are expired):
ALLYOU
BREAKROOM (McDonalds)
DVDKROG (Kroger)
DVDONME
DVDONUS
DRIVEIN (Sonic)
MOVIETIME
REDBOXHEB (HEB locations)
RENTONME
WALGREENS
NOTE:  You do have to swipe a credit or debit card to "rent" the movie and you will be charged $1 per night if you do not return the movie before 9 p.m. the following day.  To enter your Redbox codes, look for a circle at the bottom of the screen at check out that says "promotion code" and enter it there!
If you know of any other Redbox free codes, let me know!
If you want your movies to come straight to you and you don't want to worry about late fees, get two free months of movie nights using the links below: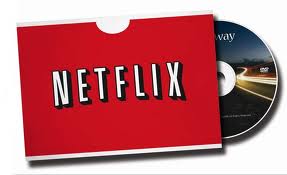 Netflix free 30 day trial – We subscribe to Netflix and use the streaming service and love it!  Thanks to Netflix Streaming, we were able to downgrade to the basic cable plan plus there are no commercials!  Netflix also has Disney movies now!!
NOTE:  If you sign up for the free trial of Netflix, and you don't want to continue your membership or be charged, make sure you mark your calendar so you can remember to cancel within 30 days!
Get a heads up on all of the current freebie offers!  Sign up for Woman Freebies here–> Woman Freebies (I've been a member for a year now and don't get junk mail!)
See all my current freebie posts here–> Freebies
*This post may contain affiliate links. Please refer to my disclosure policy for more information