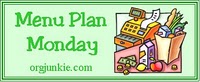 This week is going to be a busy one, so I mainly chose my tried and true quick fix and slow cooker recipes!
Make sure you check out my leftover ham recipe tips here–> Leftover ham recipes
If you're new to menu planning or would like tips for getting started, check out this post here–> Tips for menu planning
See my menu plans from previous weeks here–> Menu Planning Monday
You can also view hundreds of meal plans each week at Orgjunkie.com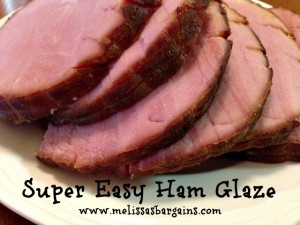 SUNDAY:  I don't make Easter dinner often because my parents live here and usually make it, but they were out of town this year, so this was my Easter dinner menu
Super Easy Ham Glaze  – completely fail proof!
Mashed Potato Casserole  – Super yummy, especially if you're in the mood for some comfort food!
Pistachio Fruit salad  – This is a family favorite that has always been a part of our family gatherings.  It's perfect for summer potlucks, too!  My kids think it's a dessert!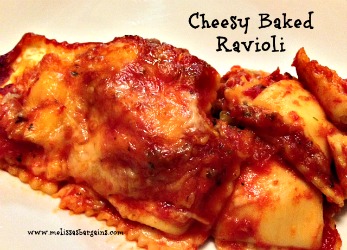 MONDAY:  Cheesy Baked Ravioli – This is a "quick fix" meal that's easy to throw together when you don't really feel like cooking!  You can't go wrong with Ravioli!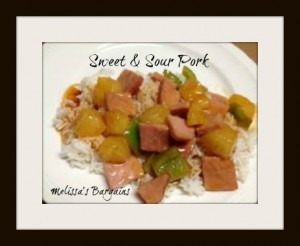 TUESDAY:  Easy Sweet & Sour Pork recipe  – This is a great way to use up your leftover ham from Easter!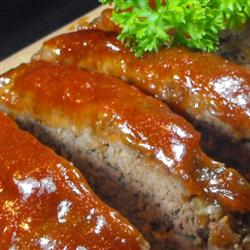 WEDNESDAY:  Melt in Your Mouth Meatloaf  – Yes, it's meatloaf and yet it's a hit every time I make it…one of those recipes I can never go wrong with!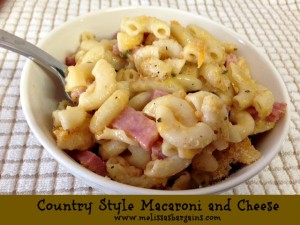 THURSDAY:  Country Style Macaroni and Cheese Recipe – This is a long time family favorite and a GREAT way to use up leftover ham!
FRIDAY: Crockpot chicken and rice – I came up with this recipe after experimenting a bit and couldn't come up with a more original name.  It's yummy and easy to make!
Ingredients:
2-3 frozen chicken breasts
1 pkg McCormick Zesty Herb chicken seasoning blend (sometimes I substitute the Good Seasonings Italian dressing blend if I have it on hand)
1 can cream of chicken soup
2 c. hot cooked rice
Grated cheese
Tomatoes
Celery
Bell peppers
Place frozen chicken breasts in the bottom of the crockpot. Mix ingredients for McCormick seasoning according to directions on the packet and pour over the top of chicken. Cook on low for five hours. Shred chicken in crock pot using a knife and fork. Add cream of chicken soup. Let cook for one more hour. Service over rice with additional toppings as desired (we add cheese, celery, tomatoes, bell peppers, etc. depending on what we have on hand).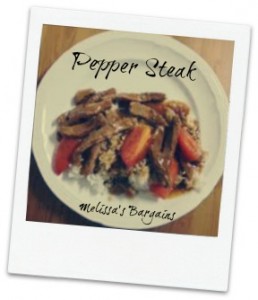 SATURDAY:  Pepper Steak