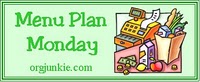 Since I've gotten back into the routine of menu planning, one of the things that I have really enjoyed is hearing my kids say things like "you make the best meals."  Eating together as a family has also become a great way for us to catch up on the day's events, share funny stories, and stay connected.  When we think about going out to eat, we've actually discovered it doesn't have the same appeal that it once did, especially when we think about the money we would be spending.
This week is another busy week for our family, so we've got lots of quick fix and slow cooker meals!
If you're new to menu planning or would like tips for getting started, check out this post here–> Tips for menu planning
You can also view hundreds of meal plans each week at Orgjunkie.com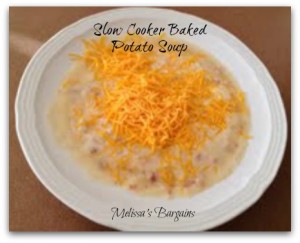 SUNDAY:  Slow Cooker Baked Potato Soup – it has been awhile since we have had this, but it sounded good and everyone loved it!  It's quick and easy to make, too!
MONDAY:  Crock Pot Cube Steak and Gravy – I have been meaning to try this one for awhile and when I finally got around to adding it to our meal plan, I realized that I actually had a few different versions pinned on Pinterest.  This one looked the easiest to me although I will be making some changes because I hate onions, so the french onion soup mix doesn't work for me.  I'll post my review after we try it!
TUESDAY:  Sweet and sour pork  – I got this recipe from my mother in law.  It's been awhile since we've eaten it, but it's quick and easy to make and was something different, so I decided we needed it on the menu this week!
Ingredients:
1 t. soy sauce
1/4 cup sugar
1 1/2 T cornstarch
dash of salt
1/2 c. pineapple juice or water
3 T cider vinegar
2 T ketchup
Pineapple, onions, green peppers
Chopped ham
Mix ingredients in a pan. Stir constantly over low heat until thickened and translucent. Add pineapple, onion, green peppers, and ham. Serve over rice.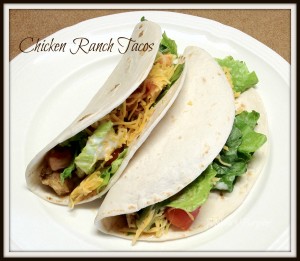 WEDNESDAY:  Chicken Ranch Tacos (slow cooker) – Our family fell in love with this recipe the first time we tried it.  It's quick and easy to throw together, too!
THURSDAY:  BBQ chicken – This is quick and easy.  We were supposed to have it last week, but I ended up making something else instead.
FRIDAY:  Spinach chicken wraps – This is a quick and easy favorite.  I buy grilled chicken strips and a Caesar salad mix.  I add in tomatoes and some cheese and we mix it all together and fill wraps.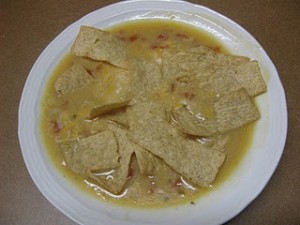 SATURDAY:  Slow cooker chicken tortilla soup – If I had to make a list of my family's top 10 favorite meals, I'm pretty sure that this one would be included.   It's another recipe that is quick and easy to make and everyone loves it!
See my menu plans from previous weeks here–> Menu Planning Monday
Looking for more quick fix menu ideas? Sign up for Ready, Set, Eat by clicking on the image below! It's completely free and you'll get recipe ideas delivered to you by e-mail!
*This post may contain affiliate links. Please refer to my disclosure policy for more information.