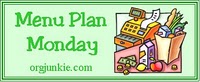 This week is going to be crazy busy, so I'm hoping if I plan ahead that I'll be able to pull off cooking all week!  This week's menu includes several quick fix and slow cooker tried and true recipes and a few new recipes, too!
If you're new to menu planning or would like tips for getting started, check out this post here–> Tips for menu planning
See my menu plans from previous weeks here–> Menu Planning Monday
Share your favorite recipes and you could win CASH PRIZES!  Enter to win here-> Mom's Recipes
You can also view hundreds of meal plans each week at 
Orgjunkie.com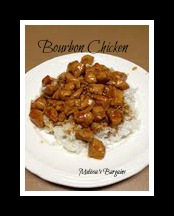 SUNDAY:  Bourbon Chicken – I discovered this recipe a few years ago and it's still a hit every time I make it!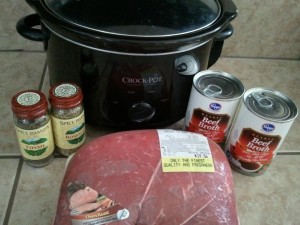 MONDAY:  French dip sandwiches (slow cooker) – This is a super easy, tried and true recipe that my family LOVES!!!
TUESDAY:  It's my mom's birthday and we're having a family dinner!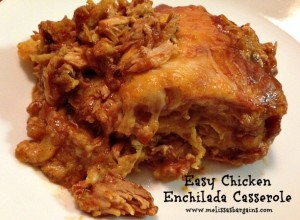 WEDNESDAY:  Easy Chicken Enchilada Casserole – My sister came up with this recipe a few years ago.  It's super easy to throw together!
THURSDAY:  Cowboy Casserole – This is how we use our leftover meat from french dip sandwiches!  It's easy to throw together and as an added bonus, the kids like it!
FRIDAY:  Chicken & dumplings (slow cooker)
Ingredients:
4 skinless, boneless chicken breasts
2-3 carrots, sliced
2-3 celery stalks, sliced
1 onion, diced
1 can chicken broth
1 can cream of chicken soup (I use 98% fat free)
1 tsp salt, optional
1 tsp garlic powder
1/4 tsp pepper
paprika
2 pkg refrigerated biscuit dough, torn in pieces (I only use one)Place chicken, vegetables, soups & seasonings in crockpot and fill with enough water to cover.  Cover with lid and cook on low 5-6 hours.  About 30 minutes before serving, place the torn biscuit dough into the crockpot.  Cook until the dough is no longer raw in the center. NOTE:  If I don't have time for the biscuits to cook in the slow cooker, I just cook them in the oven and then tear up the biscuits and add them.
SATURDAY:  Baked chicken chimichangas – This is a new recipe for us.  I didn't get a chance to make them last weekend, but I can't wait to try them!
See my menu plans from previous weeks here–> Menu Planning Monday
Looking for more quick fix menu ideas? Sign up for Ready, Set, Eat by clicking on the image below! It's completely free and you'll get recipe ideas delivered to you by e-mail!
*This post may contain affiliate links. Please refer to my disclosure policy for more information.