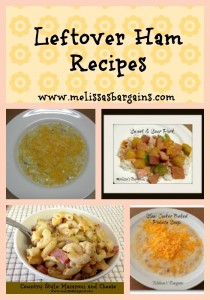 Ham will be a part of our Easter dinner this year and I know we will have leftovers!  I hate to let food good to waste, so I've got some yummy plans for our leftovers!  If you're wondering what to do with leftover ham, here's a round up of leftover ham recipes.  Each of these recipes is a tried and true recipe for leftover ham that my family LOVES!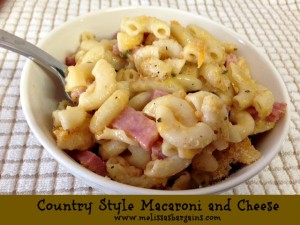 Country Style Macaroni and Cheese  – My kids would have me make this every week and perhaps multiple times a week if I would agree to it, so this is definitely a kid friendly pick!  It's a macaroni and cheese recipe that is super easy to throw together, too!
Creamy Corn Chowder  – This recipe actually calls for bacon, but I've made it before using leftover ham and it's just as yummy!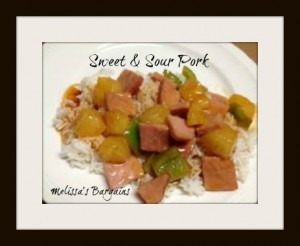 Easy Sweet & Sour Pork  – I got this recipe from my mother in law shortly after I was married and it's another kid friendly recipe that's easy to throw together!  You can also use your leftover ham to make yummy ham fried rice!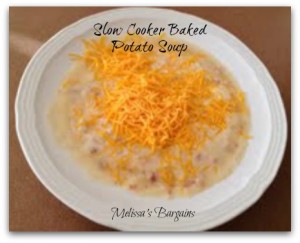 Slow Cooker  Baked Potato Soup – This recipe also calls for bacon, but when you substitute ham it's just as yummy!
Here are some other ideas for leftover ham:
Cheesy Ham Pasta Bake – I saw this recipe several years ago on Orgjunkie.com and it was yummy when we tried it!
Scrambled eggs – add in some ham and shredded cheese!  My kids love this!
Scalloped potatoes with ham – This is a Taste of Home recipe.  How could you go wrong?
Make sure you check out my favorite recipes board on Pinterest for more tried and true recipes–> Melissa's Bargains Favorite Recipes
*This post may contain affiliate links!  Please refer to my disclosure policy for additional information!