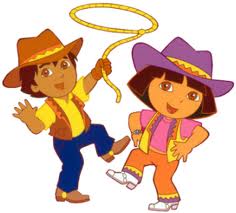 If you missed any of today's posts, here are some of my favorites!
COUPONS: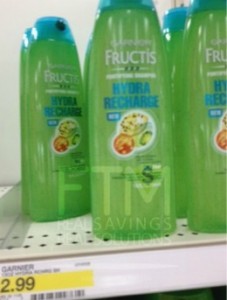 Garnier Shampoo or Conditioner just $.99 at Target!
Barbie Dolls as low as $2.98 each at Walgreens!
FREE RePhresh Tampons at Dollar General!
Edge Shave Gel as low as $.49 after coupon!
Huggies New Moms Club: coupons, parenting tips and more!
Ibotta: Earn Cash Back for Buying Groceries and Personal Care products!
AMAZON DEALS: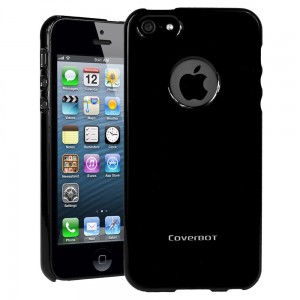 CoverBot iPhone 5 case only $4.99!
The Blind Side DVD only $4.99!
Hangman Magnetic Game only $6.54!
Magformers Magnetic Building Construction Set for $34.99 shipped
San Francisco Bay Breakfast Blend K-Cups only $.32 each shipped!
LEGO Hero Factory Rise of the Rookies DVD only $4.99!
Hello Kitty Necklace only $3.79 SHIPPED!
Black & Decker 8-cup food process for $26.99 shipped
Women's Geneva Watches as low as $3.99!
Webkinz Easter Animals only $4.79!
Ride Along Bicycle Seat for American Girl Dolls only $16.95!
Scope Dualblast Icy Mint Blast Mouthwash only $1.82 SHIPPED!
Kindle Fire HD Case with Built-In Stand for just $5.99!
Pre-Order Rise of the Guardians for $15.99!
Amazon Top Deals for the week!!
Pre-Order Les Miserables for just $19.99
Huggies Snug & Dry Diapers as low as $3.58 for one box!
Disney Princess Baby Dolls just $9.99 each!
Get The Hunger Games for Kindle for just $5!
Sofia the First: Once Upon A Princess DVD for $13.86
Paper Products Round-Up: Stock up deals on toilet paper and paper towels
Mr. Clean Magic Erasers as low as $.70 each shipped!
Pepperidge Farm single serve Goldfish Crackers $.26 per bag!
Sparkle Paper Towels just $.65 per roll SHIPPED!
Finish Powerball Tablets (60 ct) just $11.30 shipped!
Enchanted Garden Stepping Stones Kit just $7.99!
Brawny Paper Towels just $.76 per roll shipped!
Huggies Simply Clean Baby wipes just $1.45 per package shipped
Presto Cool Touch Electric Griddle only $19.94!
American Girl Mini Dolls just $16.31 each!
Haribo Gold-Bears Minis, 72-Count Bags just $.15 per bag shipped!
Cascade ActionPacs Dishwasher Detergent Fresh Scent (85 ct) for $13.69 shipped! ($.16 each)
Pampers Sensitive Wipes (7 tubs) only $9.98 shipped!
Luvs Premium Stretch Diapers with Ultra Leakguards for as low as $.09 per diaper shipped!
DEALS:
Gardening Made Easy Tool Set and more for just $9 shipped!
Women's New Balance running shoes only $24.99 shipped
Get a $25 Restaurant.com gift card for $4
Kingston 8 GB USB Flash Drive only $4.49 shipped!
Mossimo Supply Co Gaucho Pants only $7 Shipped!
Stride Rite Shoe Sale: save up to 51% off!
Sabatier 6 piece Knife Set only $20
Kamenstein 16-jar Revolving Spice Rack only $21
Disney Movie Rewards 10 Point Bonus Code!
Target Top Deals: FREE Ibuprofen, Cheap Schick Razors, and more!
Target Diapers Stock Up Deal: $2.99 per jumbo pack
Target Stock Up Deals: free Bouncy and L'Oreal, Juicy Juice and more!
Walgreens Top Deals and Newbie Scenarios for the week of 3/10
CVS Top Deals and Newbie Scenarios for the week of 3/10
Dr. Seuss Backpack plus 5 books for just $5.95 shipped!
$50 Bonus from Capital One 360!
Dollar Tree free and under $1 deals
4Checks.com: 2 boxes of personalized checks for $8.95 shipped!
Wreck it Ralph and other Disney books for just $.99 each shipped!
Walmart FREE and under $1 deals!
Toy Bin Organizers as low as $29.50 each!
SWEEPSTAKES/INSTANT WIN GAMES/GIVEAWAYS: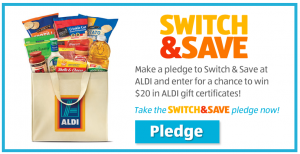 Aldi Switch & Save Sweepstakes: win $20 gift cards!
TWIX Instant Win Game: win an XBox Kinect, Six Flag tickets, or FREE TWIX!
Oreo Cookie Vs. Creme Instant Win Game!
Walgreens instant win game: win $25 gift cards!
Wheel of Fortune: Play online for FREE and win prizes, too!
Walgreens Do Us a Flavor Sweepstakes: win FREE Walgreens gift cards!
Whole Foods $500 Gift Card Giveaway!
Subway Footlong Frenzy Instant Win Game: free Coke products and more!
Target Do Us a Flavor Sweepstakes: free Target gift cards, Lays chips, and more!
FREEBIES: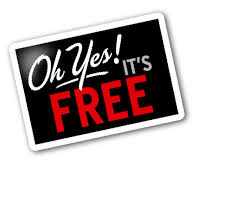 FREEBIE FRIDAY: What's FREE in Stores this Week?
FREE Weekend Family Fun and Activities Round-Up!
FREE Lay's Chips at Kroger Stores today!
Three FREE Contact Lens Offers!
SMART Family Budgeting Guide FREE for Kindle!
FREE EcoTools Eco Pouf Sponge!
FREE Jewelry From Shop Lately!
Join Enfamil Family Beginnings and get $250 in FREEBIES!
Free Pizza Hut Stuffed Pizza Rollers
Free International Delights Coffee Creamer
21 Stress Relief Smoothie Recipes FREE for Kindle!
Gymboree FREE Bodysuit plus 30% off EVERYTHING!
Children's Books and Classics FREE for Kindle!
FREE L'Oreal Healthy Look Hair Color!
FREEBIE Round-Up: Breathe Right, Hydroxycut, Prilosec and more!
FREE Credit Score plus $250 cash giveaway from Credit Sesame!
Downton Abbey: Watch Season 1 for FREE on Netflix
FREE Nursing Pillow! ($39.95 value)
Four FREE MP3 Music Samplers for Kids!
Three FREE Contact Lens Offers!
Deal or No Deal: play online for FREE and win prizes, too!
Disney Carnival App FREE for iPad or iPhone!!
File Your Taxes for FREE with H&R Block
WAYS TO EARN: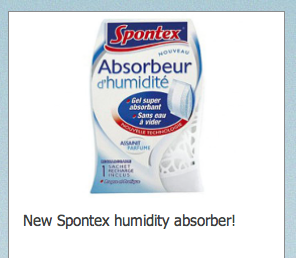 Toluna: Get paid for completing surveys and testing products!
Jingit: Earn cash for groceries by watching videos
Survey Spot: Complete surveys, get CASH for Christmas!
Inbox Dollars: Get PAID to read e-mails!
E-Poll: Earn gift cards and cash for completing surveys!
RECIPES/CRAFTS:
St. Patrick's Day Crafts and Activities You Can Do With Your Kids!