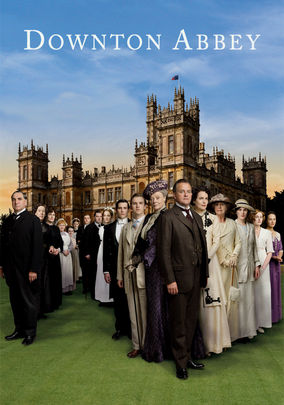 After hearing so much about Downton Abbey, I recently decided to check it out for myself!  I watched all three seasons in about a week and I am now HOOKED!  I'll be so sad when this season is over and I'm so glad that they are filming another season!  If you haven't checked out Downton Abbey yet, and you're wondering about the hype, you can watch Downton Abbey Season 1 for FREE on Netflix!  You have to start at the beginning!
If you've already got Netflix, you can access it add it to your instant streaming on your account.  If you don't have it yet, click here to start your free trial of Netflix Streaming–> Netflix Streaming FREE for 30 days
We have been using Netflix Streaming for awhile now and absolutely love it!  You can stream movies on multiple devices including:
Gaming consoles:  Wii, PS3 and Xbox 360
Blu Ray players
HDTVs
Phones and Tablets including the iPad, iPhone, Nook, and Kindle Fire
Apple TV, Roku, and other streaming devices
In addition to having Downton Abbey, you can stream a number of other popular TV shows such as Lost and my kids were super excited that they just added a bunch of new Disney movies!
See all my current freebie posts here–> Freebies 
*This post may contain affiliate links. Please refer to my disclosure policy for more information.