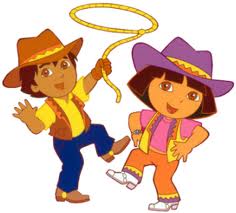 If you missed any of today's posts, here are some of my favorites!
COUPONS:
Del Monte Tomatoes just $.63 each at Walmart!
Jamba Juice Smoothies only $2!
FREE Ore Ida Crinkle Fries at Target!
Capri Sun MONEYMAKER at Kroger Stores!
Retail Round-Up: Printable coupons for your weekend shopping
Restaurant Round-up:  Top printable restaurant coupons
Softsoap Body Wash only $.48 after coupon at Walmart!
Ibotta: Earn Cash Back for Buying Groceries and Personal Care products!
AMAZON DEALS: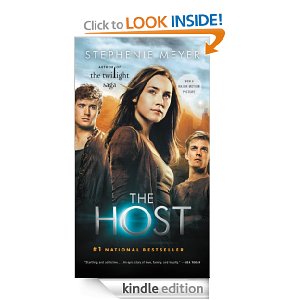 The Host, Twilight Series, and more starting at $1.99 for Kindle!
Amazon Video Games sale: Skylanders, Epic Mickey, LEGO and more!
Dirt Devil Scorpion Quick Flip Hand Vac for $24.54 (Reg. $39.99)
Syma Remote Control Helicopter for $18.92!
Barbie Doll and Puppy Play Park Gift Set only $13.50 SHIPPED!
How to Train Your Dragon DVD for $7!
Toy Story Mania for Wii only $13.99!
Bamboo 5 Piece Utensil Set only $5.88!
Rise of the Guardians Blu Ray/DVD combo pack only $14.99
Skylanders Giants Starter Kit as low as $34 shipped
Cloudy with a Chance of Meatballs and other Children's DVDs for $5 or less
Amazon Top Deals for the week!!
Paper Products Round-Up: Stock up deals on toilet paper and paper towels
Huggies Soft Skin Baby Wipes (7 tubs) only $8.59 SHIPPED!
Luvs Premium Stretch Diapers with Ultra Leakguards for as low as $.09 per diaper shipped!
Hello Kitty Alarm Clock for $4.46 SHIPPED!
Lysol Power Multi-Purpose Cleaner With Hydrogen Peroxide only $1.88 SHIPPED!
Vintage Owl Charm Necklace only $.79 shipped
Glow in the Dark Stars & Planets only $1.68 shipped
K-cup Storage Drawer only $17.99
San Francisco Bay Breakfast Blend K-Cups only $.32 each shipped!
LEGO Hero Factory Rise of the Rookies DVD only $4.99!
Hello Kitty Necklace only $3.79 SHIPPED!
Black & Decker 8-cup food process for $26.99 shipped
Women's Geneva Watches as low as $3.99!
Ride Along Bicycle Seat for American Girl Dolls only $16.95!
Mr. Clean Magic Erasers as low as $.70 each shipped!
Finish Powerball Tablets (60 ct) just $11.30 shipped!
Brawny Paper Towels just $.76 per roll shipped!
Huggies Simply Clean Baby wipes just $1.45 per package shipped
Presto Cool Touch Electric Griddle only $19.94!
Haribo Gold-Bears Minis, 72-Count Bags just $.15 per bag shipped!
Cascade ActionPacs Dishwasher Detergent Fresh Scent (85 ct) for $13.69 shipped! ($.16 each)
Pampers Sensitive Wipes (7 tubs) only $9.98 shipped!
DEALS: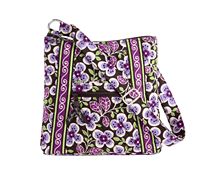 Walgreens Top Deals for the week of 3/31
Family Circle Magazine just $3.75 per year!
Philips Norelco All-in-One Grooming System only $10!
Epic Mickey 2: The Power of Two just $9.99 SHIPPED!
Dr. Seuss Backpack plus 5 books for just $5.95 shipped!
E-Poll: Earn gift cards and cash for completing surveys!
Wildlife Explorer Welcome Package only $3.99 SHIPPED!
Walgreens Top Deals for the week of 3/24
CVS Top Deals for the week of 3/24
LeapFrog LeapPad Tablet only $49.99 SHIPPED!
Dollar Tree Top FREE and Under $1 Deals!
Kids Sunglasses just $1.83 per pair SHIPPED!
Dr. Seuss Backpack plus 5 books for just $5.95 shipped!
Gardening Made Easy Tool Set and more for just $9 shipped!
$50 Bonus from Capital One 360!
4Checks.com: 2 boxes of personalized checks for $8.95 shipped!
Wreck it Ralph and other Disney books for just $.99 each shipped!
Walmart FREE and under $1 deals!
Toy Bin Organizers as low as $29.50 each
SWEEPSTAKES/INSTANT WIN GAMES/GIVEAWAYS: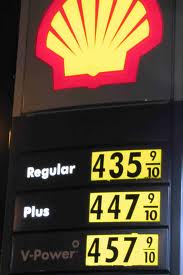 Win Shell Gas for a year for you and five friends
Texas Residents:  Win a Ford F-150 Truck
TWIX Instant Win Game: win an XBox Kinect, Six Flag tickets, or FREE TWIX!
Walgreens instant win game: win $25 gift cards!
Wheel of Fortune: Play online for FREE and win prizes, too!
Walgreens Do Us a Flavor Sweepstakes: win FREE Walgreens gift cards!
Whole Foods $500 Gift Card Giveaway!
Target Do Us a Flavor Sweepstakes: free Target gift cards, Lays chips, and more!
FREEBIES: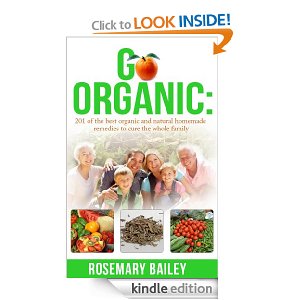 FREE Skee Ball 2 iPhone and iPad app!
How to Lose Belly Fat FREE for Kindle!
Free Weekend Family Fun and Activities Round-up
FREE $15 in credits from Fab.com!
Get Out of Debt Like the Debt Heroes FREE for Kindle!
FREE Watersensations Liquid Water Infusion!
FREE Home Made Simple Coupon Book!
UPS My Choice:  Never Miss a Package Again!
FREE Scott Extra Soft Toilet Paper!
FREE Club LEGO 2 year Magazine Subscription!
Disney Fans: Write 10 Disney Reviews, get a FREE $10 Amazon gift card!
FREE Easter Brunch Recipes Cookbook!
FREE Jewelry From Shop Lately!
Free Pizza Hut Stuffed Pizza Rollers
FREE Credit Score plus $250 cash giveaway from Credit Sesame!
FREE Nursing Pillow! ($39.95 value)
Four FREE MP3 Music Samplers for Kids!
Deal or No Deal: play online for FREE and win prizes, too!
Disney Carnival App FREE for iPad or iPhone!!
File Your Taxes for FREE with H&R Block