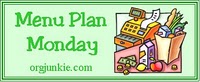 Football season has started for us, which means that my son has football price for almost 2 hours three nights a week.  My daughter also has swimming practice 4 nights a week for an hour, so it's some crazy times around our house! Since it's 100 degrees outside, we don't want "heavy" dinners, and I don't want to wait until after practice and feed my kids at 9 pm either, so here are some quick fixes for busy nights!
Looking for Advocare 24 Day Challenge recipes?  Check them out here:
See my menu plans from previous weeks here–> Menu Planning Monday
You can also view hundreds of meal plans each week at Orgjunkie.com
Do you like what you see here?  Make sure you also check out my favorite recipes board on Pinterest–> Melissa's Bargains favorite recipes on Pinterest
SUNDAY: Spaghetti – Sometimes easy is best, but sometimes I forget that!  My family devoured the spaghetti last night, and as an added bonus, my husband cooked 🙂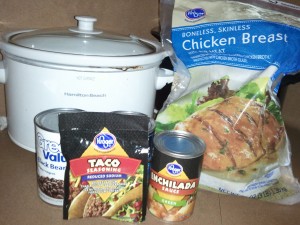 MONDAY:  Slow Cooker Black Bean & Chicken Burritos – A SUPER EASY Dump & Go Slow Cooker Recipe your family will LOVE!
TUESDAY:  Pasta Salad – Perfect for a busy night.  It's got veggies, protein, and more!  Plus, it's easy to throw together!  Recipe to come!
WEDNESDAY:  Chicken Wraps – I grab some Spinach wrap size tortillas plus the pre-grilled chicken and a bag of Caesar salad mix.  I mix the chicken and Caesar salad mix together and fill the tortillas.  Super easy, not overly filling (it's a football night) and the kids love it!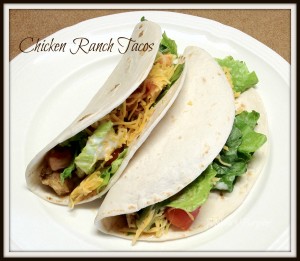 THURSDAY:  Slow Cooker Chicken Ranch Tacos – In case you haven't noticed, I'm all about keeping it simple!  This is another "dump and go" slow cooker recipe!  We always have leftover chicken that I can use for taco salads or other things throughout the week, too!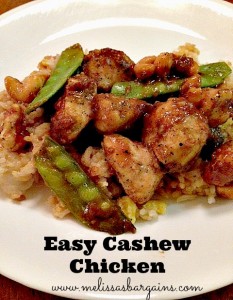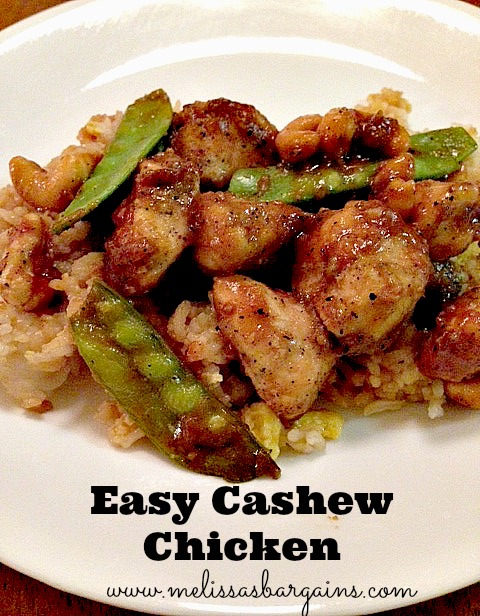 FRIDAY:  Easy Cashew Chicken – We haven't had this one in awhile, but it's a great way to save some cash when you're craving take-out!
SATURDAY:  Date Night – My mother in law is in town, which means my husband and I actually get a rare date night!  We will probably order kids for her and the kids!