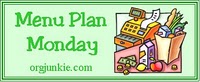 This week I'm experimenting with cutting fat and calories from some of my family's favorite recipes!
See my menu plans from previous weeks here–> Menu Planning Monday
You can also view hundreds of meal plans each week at Orgjunkie.com
Do you like what you see here?  Make sure you also check out my favorite recipes board on Pinterest:
SUNDAY:  Whole Wheat Spaghetti with Prego Hearty Healthy Low Sugar sauce  – My family has been very patient with my experimenting and "dieting" but every now and then, they want some "comfort food"  I made spaghetti but used whole wheat pasta, ground turkey, and low sugar sauce and it was still a hit!
MONDAY:  Taco Soup – It's Texas and I'm still hopeful that it will start to feel like Fall one of these days!
Ingredients:
1 1/2-2 lb. ground turkey
1 packet Ranch dressing seasoning mix
1 packet taco seasoning
1 can corn
1 can pinto beans
1 can Ranch style beans
1 can diced tomatoes
1 can tomato sauce (8 oz)
1 can Rotel
1 can water
Brown the meat and then add combine the meat and other ingredients in a crock pot and to cook it on low all day. When we're ready to eat, I will serve it with tortilla chips, sour cream, and cheese.
NOTES: With just one can of water, it will be very thick. Add more if you want it thinner. I drain the corn and pinto beans before adding them. I don't drain the Ranch style beans because they are seasoned!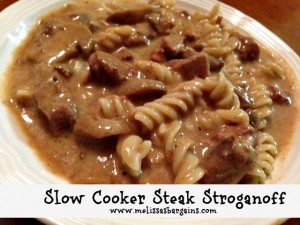 TUESDAY:  Slow Cooker Steak Stroganoff – This is a family favorite and it's super easy to throw together!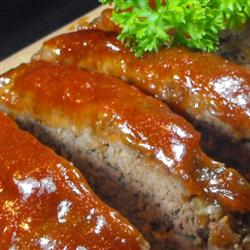 WEDNESDAY:  Melt in Your Mouth Meatloaf – My kids love this!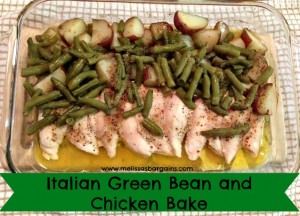 THURSDAY:  Italian Green Beans and Chicken Bake  – I love this recipe because it's SO easy to throw together!  I skip the butter and use fat free Zesty Italian Dressing
FRIDAY: Slow Cooker Turkey Chili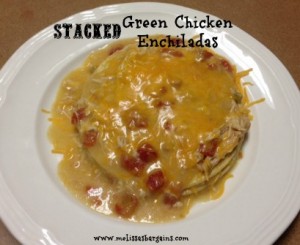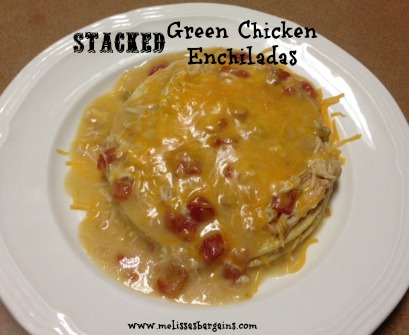 SATURDAY:  Stacked Chicken Enchiladas