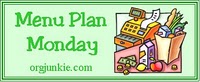 This week is going to be crazy busy, so I'm hoping if I plan ahead that I'll be able to pull off cooking all week!  This week's menu includes several quick fix and slow cooker tried and true recipes and a few new recipes, too!
If you're new to menu planning or would like tips for getting started, check out this post here–> Tips for menu planning
See my menu plans from previous weeks here–> Menu Planning Monday
SUNDAY:  Pepperoni pizza pasta – This was one of those nights where I didn't know what to cook and I hadn't had a chance to go grocery shopping.  We had pasta, which I know is not my husband's favorite by itself.  I layered shell pasta, pasta sauce, cheese, and pepperoni, and it was a hit with everyone.
I made this Pistachio Fruit Salad recipe as a side.  It's always a hit and it's perfect for summer!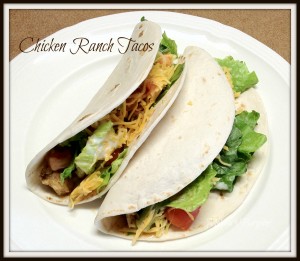 MONDAY:  Slow Cooker Chicken Ranch Tacos – By the time I get home from swim team practice with my kids, I have no energy left to make dinner.  This is a perfect quick fix meal and my family loves it!
TUESDAY:  Sub sandwiches and pasta salad – We have a swim meet tonight, so I'll be making sandwiches and pasta salad to take with us.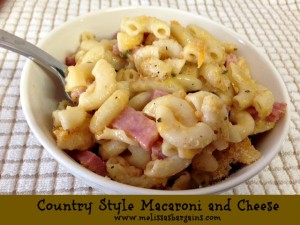 WEDNESDAY:  Country Style Macaroni and Cheese – This is one of my kids' favorite meals and they've been begging for me to make it!
THURSDAY: Rice meatballs recipe – I love this recipe because it's a "quick fix" and I can even prepare them ahead of time!  It's perfect for those busy nights!
FRIDAY:  Slow cooker melt in your mouth meatloaf – Another "quick fix" that's easy to throw together!
SATURDAY:  Baked chicken chimichangas – This is a new recipe for us.  I didn't get a chance to make them last weekend, but I can't wait to try them!
See my menu plans from previous weeks here–> Menu Planning Monday
*This post may contain affiliate links. Please refer to my disclosure policy for more information.