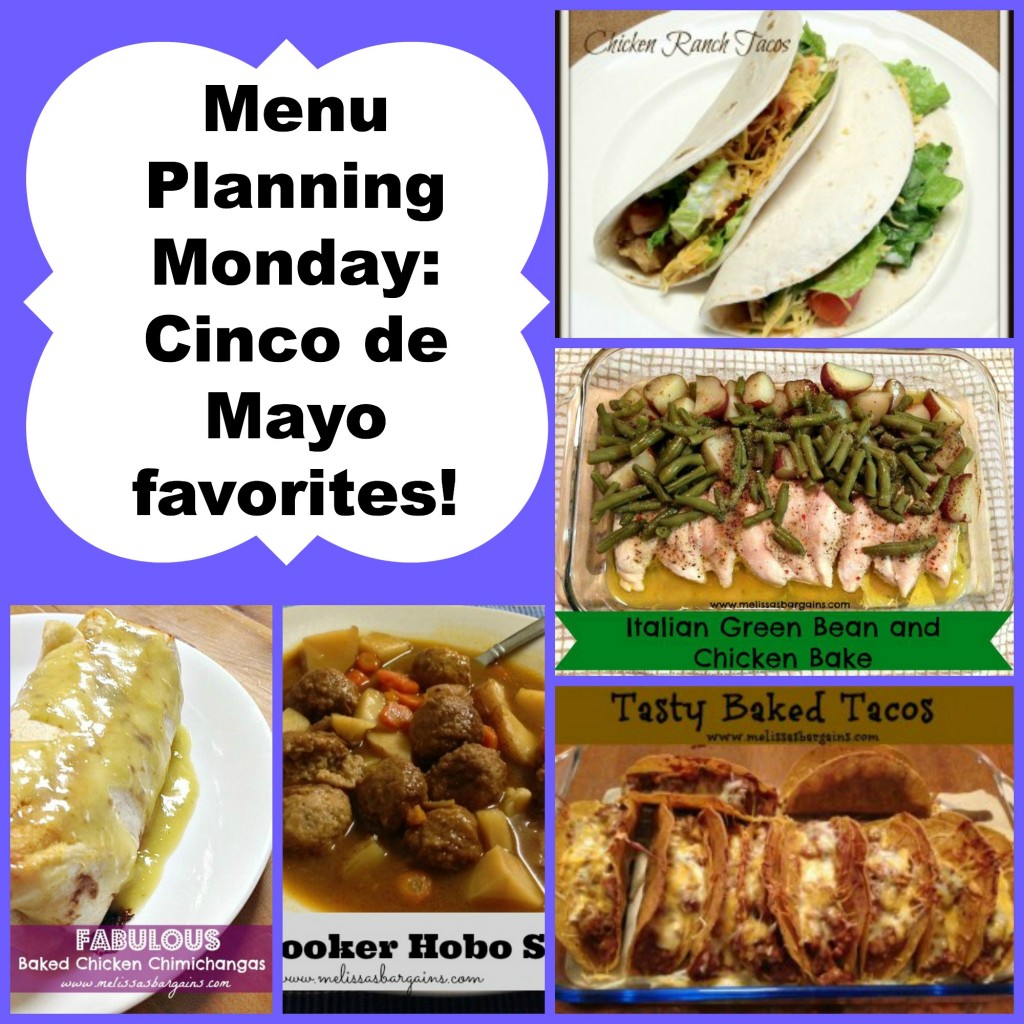 HAPPY CINCO DE MAYO! This week's menu includes some of our favorite quick fix "Mexican" favorites!
Looking for Advocare 24 Day Challenge recipes?  Check them out here:
See my menu plans from previous weeks here–> Menu Planning Monday
You can also view hundreds of meal plans each week at Orgjunkie.com
Do you like what you see here?  Make sure you also check out my favorite recipes board on Pinterest–> Melissa's Bargains favorite recipes on Pinterest
SUNDAY:  Tasty Baked Tacos – These take less than 30 minutes to make, they're kid friendly, and they're yummy!  This is a go to quick fix meal for me!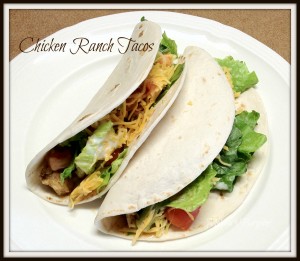 MONDAY:  Slow Cooker Chicken Ranch Tacos – My family loves this easy slow cooker recipe!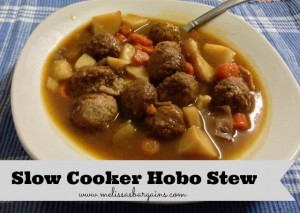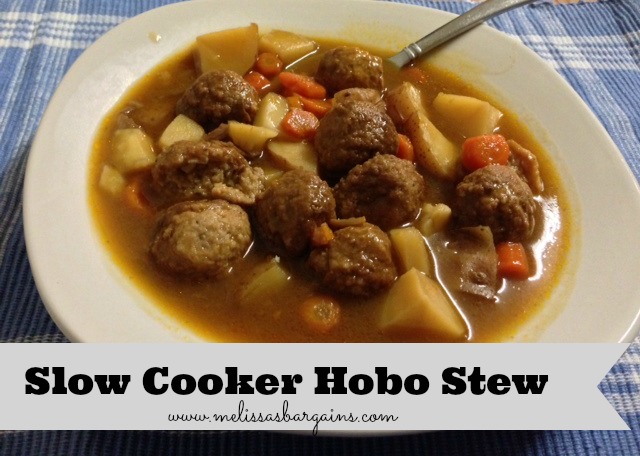 TUESDAY:  Hobo Stew – This was on our menu plan last week but between my son and I both being sick and my mom being in the hospital, it didn't happen.  This is a twist on beef stew and it has meatballs.  My kids love it!
WEDNESDAY:  French Bread Pizza – This is a busy night for us, and this is a "quick fix"  The kids love being able to make their own pizzas!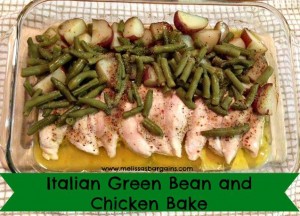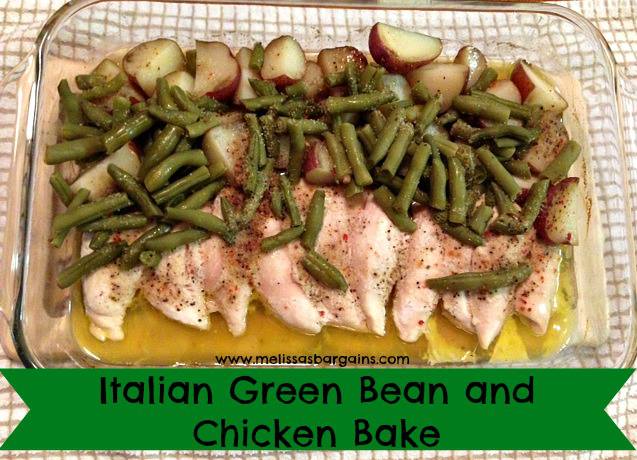 THURSDAY:  Italian Green Beans & Chicken Bake – I usually throw this recipe together in the mornings before I leave for work and then I can just pop it in the oven when I get home!
FRIDAY:  Slow Cooker Turkey Chili
SATURDAY:  Fabulous Baked Chicken Chimichangas – My kids have been BEGGING for this one!