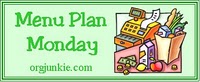 I've had a VERY hard time lately balancing menu planning and cooking with my job and all of my kids' activities!  I'm hoping that this week's menu plan, which is filled with some of our favorites, can get me back on track!
Looking for Advocare 24 Day Challenge recipes?  Check them out here:
See my menu plans from previous weeks here–> Menu Planning Monday
You can also view hundreds of meal plans each week at Orgjunkie.com
Do you like what you see here?  Make sure you also check out my favorite recipes board on Pinterest–> Melissa's Bargains favorite recipes on Pinterest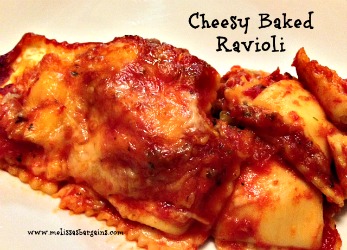 MONDAY:  Cheesy Baked Ravioli – This is super easy to throw together, and my family loves it!  We never have leftovers when I make this!
TUESDAY:  Crock Pot Chicken & Rice – This is a recipe I made up several years ago.  I love it because you can dump all of the ingredients in the crockpot, it cooks all day, and it's ready to eat when you get home!
WEDNESDAY:  Slow Cooker Sweet & Sour Chicken – I'm a SUCKER for anything I can make in my slow cooker!  This is a new recipe for me and I can't wait to try it out!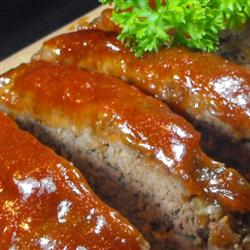 THURSDAY:  Slow Cooker Melt in Your Mouth Meatloaf  – Thursday nights are always our busiest night (and it's the point in the week where I'm worn out, too…).  This is a quick and easy recipe everyone loves!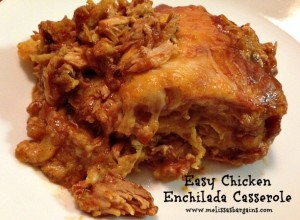 FRIDAY:  Easy Chicken Enchilada Casserole – This is a super easy recipe for busy nights!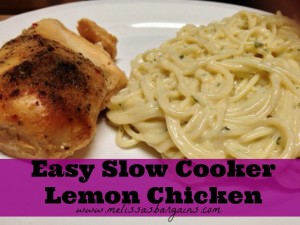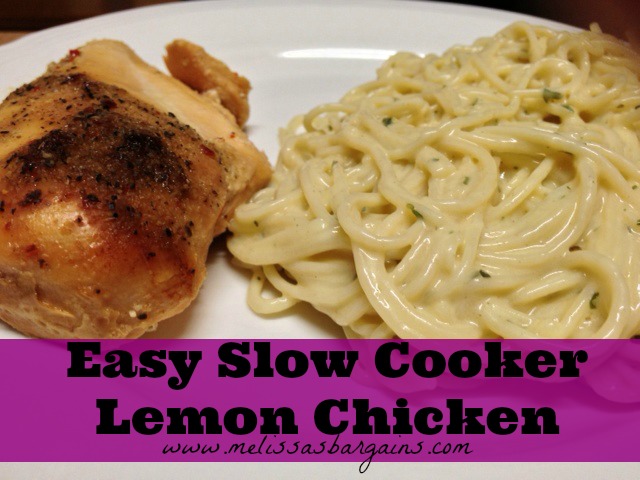 SATURDAY:  Easy Slow Cooker Lemon Chicken – only 3 ingredients needed and so yummy!