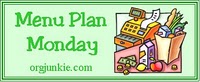 This week is a short menu planning week because we're going on VACATION for part of the week!  I can't wait!
See my menu plans from previous weeks here–> Menu Planning Monday
You can also view hundreds of meal plans each week at Orgjunkie.com
Make sure you also check out my favorite recipes board on Pinterest: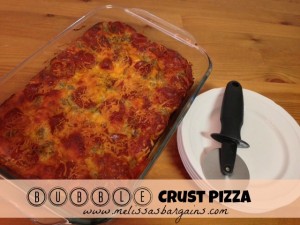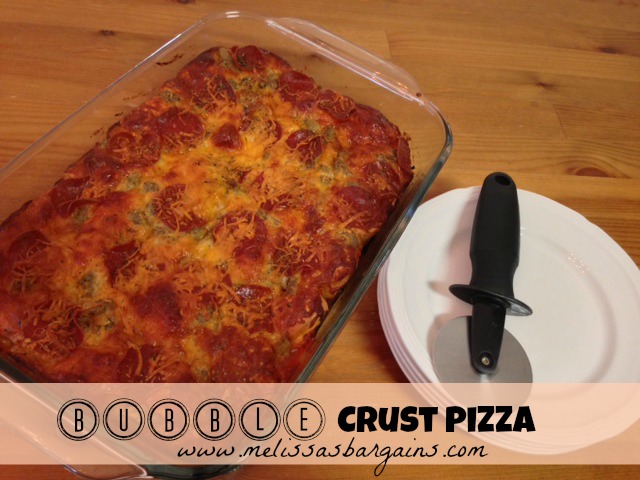 In case you missed it last week, this recipe for Bubble Crust Pizza was a HIT!  I loved it because it was kid friendly and my kids helped to make it!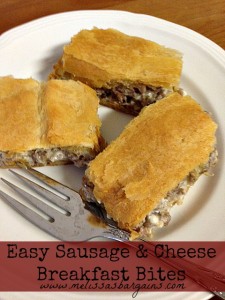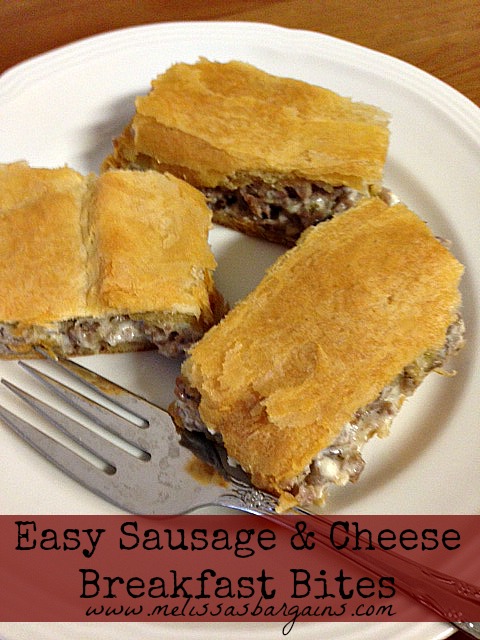 SUNDAY: After a busy week with family in town, we just had sandwiches for dinner, but I'm sharing the recipe for Easy Sausage & Cheese Breakfast bites, which is what we had for breakfast.  It was super yummy and you only need 3 ingredients!
MONDAY:  Slow Cooker Cream Cheese Chicken – This is a family favorite and it's been quite awhile since I made it, so I'm making it tonight.  For a change, I'm going to try serving it over bowtie pasta instead of spiral noodles, which is what I usually do.
TUESDAY:  Pork sammies (slow cooker) – I got an awesome deal on pork roast and I've got plenty of BBQ sauce, so I thought this would be a cheap and easy meal.
Ingredients:
2-3 lbs. boneless pork roast
2 onions, chopped
12 oz. BBQ sauce of your choice
1/4 c. honey
rolls
Directions:
Place meat in slow cooker. Add onions, bbq sauce and honey. Cover and cook on low for 6-8 hours. At that time the pork should break apart easily and shred with a couple of forks. After you shred it, serve it on rolls.
*Serving suggestion! Place provolone cheese slices on bolillo rolls along with mayonnaise. Toast the rolls open faced with cheese and mayo in a 350 degree oven for about 5-6 minutes before adding the pork and serving.
WEDNESDAY:  Chicken BLT taco salad – I got this in an e-mail from Betty Crocker recently and it sounded so yummy that I added it to my "must try" list