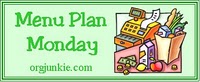 School's out for SUMMER but I'll be spending the week at Cub Scout day camp with my son, so I need quick and easy recipes to get me through!  Here are some of our favorites!
Looking for Advocare 24 Day Challenge recipes?  Check them out here:
See my menu plans from previous weeks here–> Menu Planning Monday
You can also view hundreds of meal plans each week at Orgjunkie.com
Do you like what you see here?  Make sure you also check out my favorite recipes board on Pinterest–> Melissa's Bargains favorite recipes on Pinterest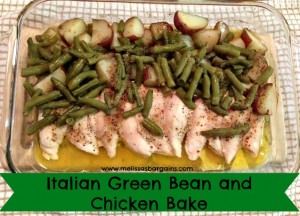 SUNDAY:  Italian Green Bean & Chicken Bake – When you've got a busy night and you don't have a lot of time to throw together a meal, this one is super easy and my picky eaters love it!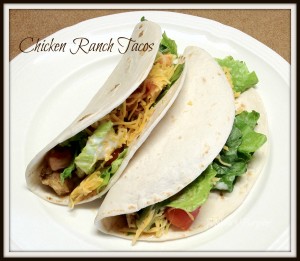 MONDAY:  Slow Cooker Chicken Ranch Tacos – This is another quick and easy favorite!  You can use the leftover chicken for quesadillas for lunch or dinner, too!
TUESDAY:  Slow Cooker Turkey Chili
WEDNESDAY:  Slow Cooker Cream Cheese Chicken – This is one of those "lick your plate clean" recipes around my house!
THURSDAY:  Taco Rice – I got this recipe from a freezer swap I attended several years ago.  It's easy to throw together, it's yummy and kid friendly and it makes a TON so that you can freeze the leftovers for another day!!
FRIDAY:  Pizza – My daughter asked for a girls night in, so we'll be having pizza and other fun stuff!
SATURDAY:  Tasty Baked Tacos – Do you see a theme here?  Apparently I'm craving Mexican food this week!  This Tasty Baked Tacos recipe is a favorite and quick to throw together!