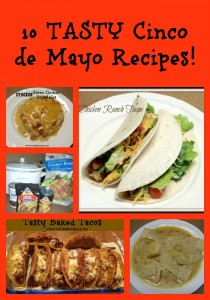 I LOVE Mexican food, and any excuse to eat Mexican food works for me, so I'm a fan of Cinco de Mayo!  Here's a round up of 10 of my favorite Cinco de Mayo recipes!  All of these are kid friendly and quick and easy to throw together!
If you're a pinner, make sure you check out my Favorite Recipes board on Pinterest–> Melissa's Bargains Favorite Recipes on Pinterest
1.  Tomatillo Salsa  – My friend Kim introduced me to this recipe several years ago and it is AWESOME and perfect for sharing at get togethers!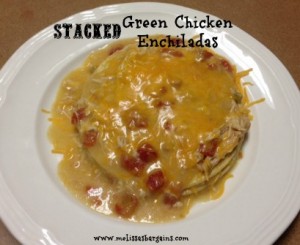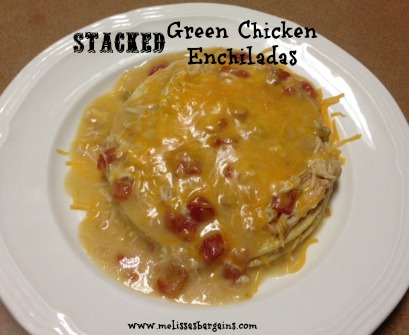 2.  Slow Cooker Stacked Green Chicken Enchiladas – My dad has been making a stacked green enchiladas recipe for years.  I took it and simplified it because you make the bulk of it in the slow cooker!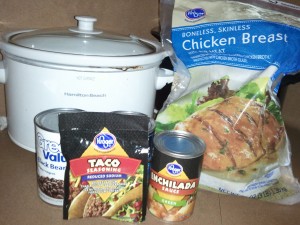 3.  Slow Cooker Black Bean & Chicken Burritos – This is my knock of version of the burritos they serve at Cafe Rio because we LOVE their food and don't have one anywhere near us unfortunately!  These are so easy to make because you basically just dump all of these ingredients in your slow cooker and let them cook all day!  It's also great to serve if you're having a get together!
4.  Tasty Baked Tacos  – I originally found this idea on Pinterest and adapted it for my family. It has become a favorite and I love it because it's easy to throw together on nights when I don't really feel like cooking!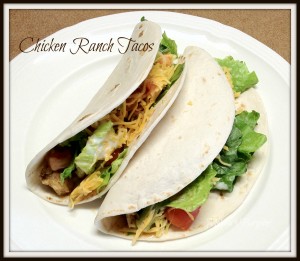 5.  Chicken Ranch Tacos – This is another recipe I originally discovered on Pinterest.  It's great when you need a Mexican food "fix" but don't have much time to cook because you just dump everything in the slow cooker!  Plus, the leftover shredded chicken makes a great filler for enchiladas or chimichangas!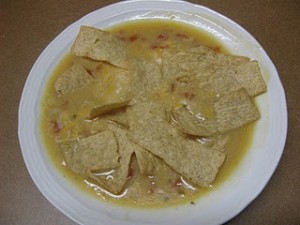 6.  Slow Cooker Chicken tortilla soup – My kids LOVE this recipe and love being able to add their own "extras" to it before eating!  This is another recipe that's fun and easy to serve if you're having a group of people over!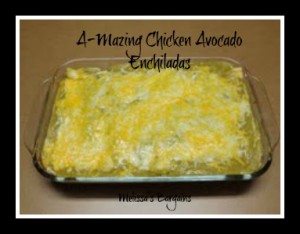 7.  A-Mazing Chicken Avocado Enchiladas – I can't say enough great things about this yummy recipe!  If you love avocados and love enchiladas, you'll be licking your plate clean!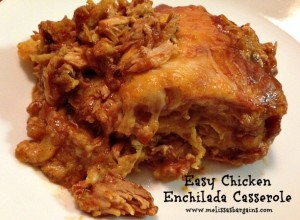 8.  Easy Chicken Enchilada Casserole  – My sister introduced me to this recipe several years ago.  It's easy to throw together if you're craving enchiladas, but don't have a lot of time to make them and it's kid friendly, too!
9.  Slow Cooker Chile Colorado Burritos – The picture does NOT do this justice.  These burritos are seriously SOO yummy!
10.  Sweet Potato Foil Pack Tacos – I know it sounds a bit strange, but these are seriously SO yummy!  Even my picky eaters love them, and it's a great way to get your kids to eat sweet potatoes!
*This post may contain affiliate links. Please refer to my disclosure policy for more information