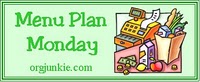 I started back to work last week.  This is my first FULL week back and it's going to be tough, I know!  Plus, we have family in town. My father-in-law is gluten free and all of these recipes are either gluten free already or I've modified ingredients to make them gluten free!  They're all easy, tried and true recipes!
See my menu plans from previous weeks here–> Menu Planning Monday
You can also view hundreds of meal plans each week at Orgjunkie.com
Make sure you also check out my favorite recipes board on Pinterest: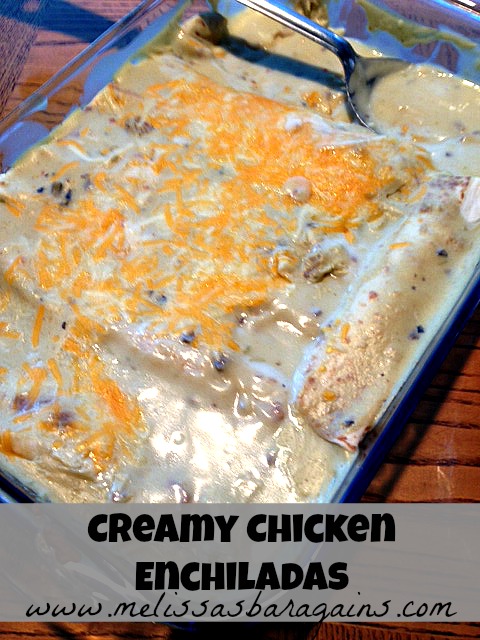 SUNDAY:  Creamy Chicken Enchiladas – We've got LOTS of family in town this week and this is a family favorite!  I made 3 pans and it was perfect for a big family dinner!  Since my father in law is gluten free, I made him his own special batch using Herdez salsa and sour cream (in place of the cream soups and green enchilada sauce) and I used corn tortillas instead of flour tortillas.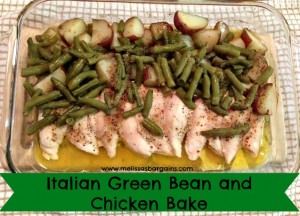 MONDAY:  Italian Green Beans and Chicken Bake – This is another family favorite.  My kids (and often my husband, too) don't like things that bear any semblance to being "healthy" but we all love this one and it's super easy to throw together, even after a long day at work!
TUESDAY: Tasty Baked Tacos – Oh how I love this recipe!  So simple and my entire family loves it!  How can you go wrong?
WEDNESDAY:  Slow Cooker Chili – My son has suddenly decided he loves chili…loves it so much that he requests it almost on a weekly basis!  This recipe is SO simple! Other than browning the ground beef, it's basically a matter of dumping the ingredients in and letting them cook all day!
Ingredients:
1 lb ground beef (brown in skillet and then place in crockpot)
1 can dark kidney beans (drained and rinsed)
1 can Ranch style beans
1 can diced tomatoes
1 can crushed tomatoes
1 packet chili spices
Mix all ingredients in crockpot and cook on high for 5 hours or low for 8 hours. Sprinkle cheese on top.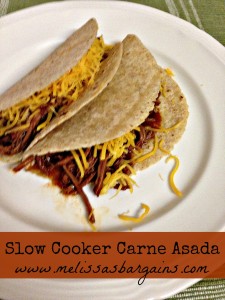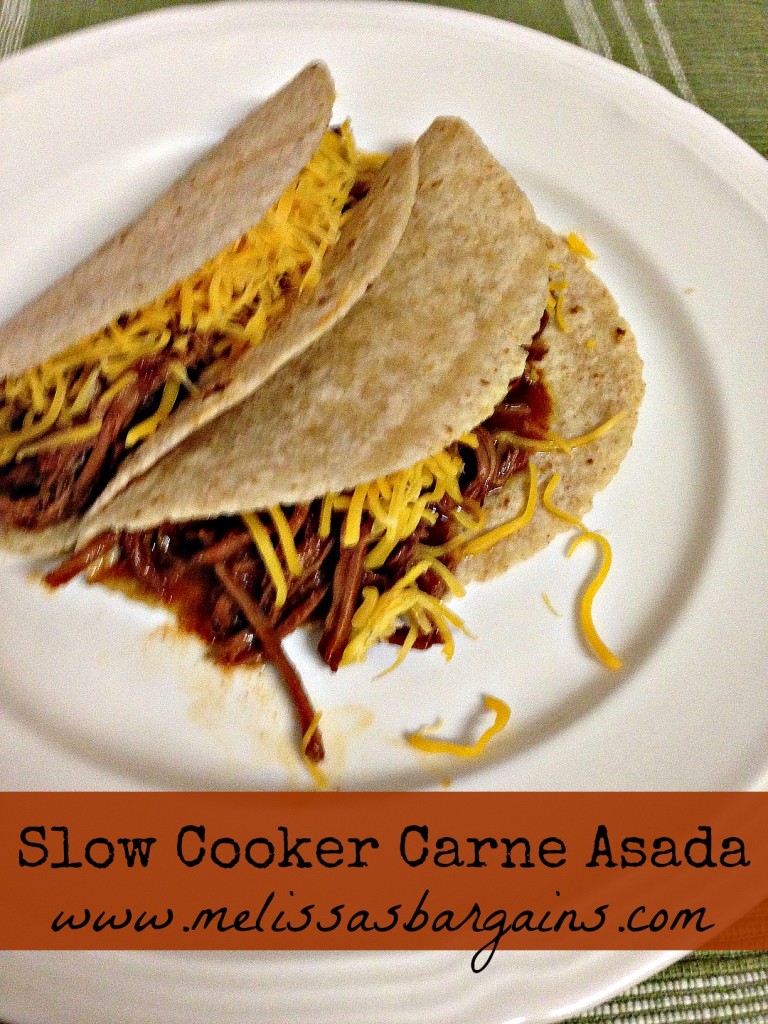 THURSDAY:  Slow Cooker Carne Asada – Only 3 ingredients!  So easy and so yummy!
FRIDAY:  Melt in Your Mouth Meatloaf – My family loves meatloaf.  No kidding.  And this recipe is SO simple!  You've got to try it!
SATURDAY:  Sweet Potato Foil Pack Tacos – Before I discovered this recipe, when I heard sweet potatoes, I thought of Thanksgiving.  This recipe is not Thanksgiving related at all, but it's SO YUMMY!  Try it!