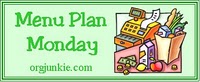 I go back to work this week (where or where did my summer go?) and my in-laws are coming into town this week, so if I'm actually able to stick with this menu plan, it will probably be a bit of a miracle!  I tried to pick easy, tried and true recipes although there are a few new recipes thrown in, too!
See my menu plans from previous weeks here–> Menu Planning Monday
You can also view hundreds of meal plans each week at Orgjunkie.com
Make sure you also check out my favorite recipes board on Pinterest:
SUNDAY: Tacos – It amazes me sometimes how excited my kids get when I make some of the most basic things. Having just plain old tacos generated a lot of enthusiasm among my kids last night and made me wonder….Am I doing it wrong? Maybe I need to stick to basics more often!
MONDAY: Cheesy Chicken Tator Tot Casserole – I'm always looking for new kid friendly recipes and I figured I couldn't go wrong with this one. It's cheese and tator tots and bacon!
TUESDAY: Tex Mex Macaroni And Cheese – My kids LOVE Macaroni & Cheese, and I'm always looking for new ideas to mix things up. This recipe is my "inspiration" but I already have some twists planned.
WEDNESDAY: Crispy Honey Chicken – If you're a PF Chang's fan, you might want to check this one out, too! This is my first time making this recipe, but it looks YUMMY!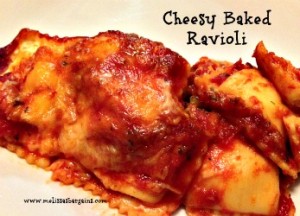 THURSDAY:  Cheesy Baked Ravioli – This is SO easy to make and it's completely kid friendly, too!  You can't go wrong!
FRIDAY:  Fabulous Baked Chimichangas – My kids have not stopped talking about these since I made them a few weeks ago and have been asking for me to making them again basically ever since then.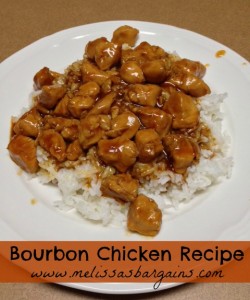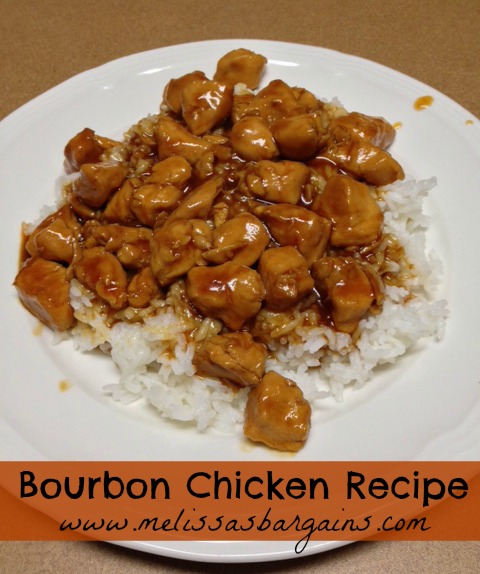 SATURDAY:  Bourbon Chicken – This is a family favorite and there's not actually any bourbon in the chicken, so it's totally kid friendly!