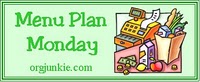 Last week was a total bust in terms of menu planning.  My entire family ended up with the stomach flu which was NO FUN! This week I'm hoping to get back on track and experimenting with cutting fat and calories from some of my family's favorite recipes!
See my menu plans from previous weeks here–> Menu Planning Monday
You can also view hundreds of meal plans each week at Orgjunkie.com
Do you like what you see here?  Make sure you also check out my favorite recipes board on Pinterest:
– See more at: http://www.melissasbargains.com/category/menu-planning-monday/#sthash.BBAgR9lU.dpuf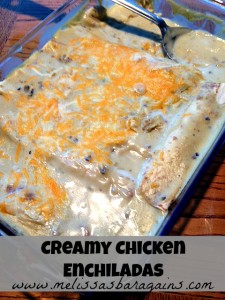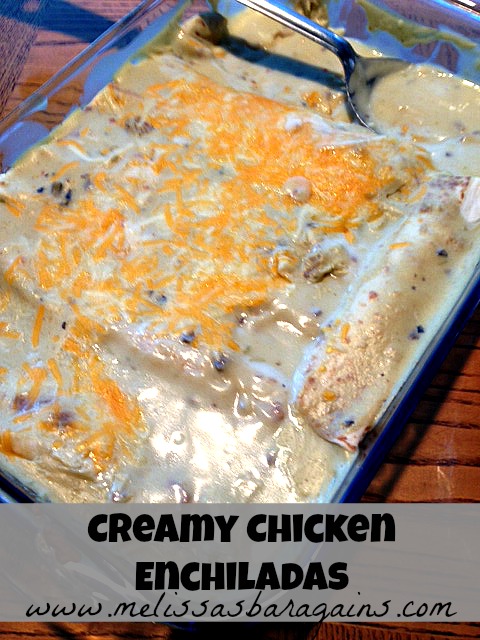 SUNDAY:  Creamy Chicken Enchiladas – My brother and his family are in town right now and this is always a family favorite!  I used reduced fat ingredients for everything, including the cheese, and even used whole wheat tortillas.
MONDAY:  Broccoli Chicken Casserole – This recipe has been on my "to try" list for two weeks now.  It reminds me of a chicken divan recipe my mom used to make when we were little.  I can't wait to try it out and to see what everyone thinks.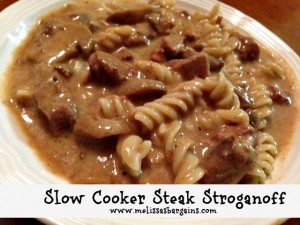 TUESDAY:  Steak Stroganoff  – Here's another family favorite and it's been quite awhile since we had it.
WEDNESDAY:  Baked Orange Chicken – I love orange chicken and I've been missing it.  I found this baked version and can't wait to check it out.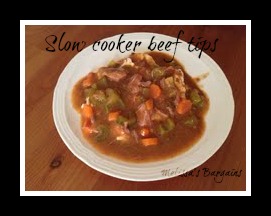 THURSDAY:  Slow Cooker Beef Tips – This is an easy and yummy slow cooker recipe and perfect for the fall!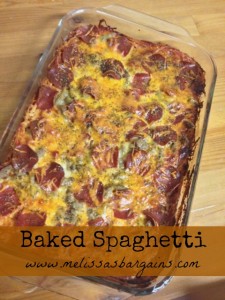 FRIDAY:  Baked Spaghetti – I made this for my family a few weeks ago and it was a huge hit!  We'll be making it with whole wheat noodles and turkey pepperoni.
SATURDAY:  Slow Cooker Turkey Chili – We have a chili cook-off at church.  I'll be making slow cooker turkey chili and trying out one of my new Mrs. Dash seasoning packets!