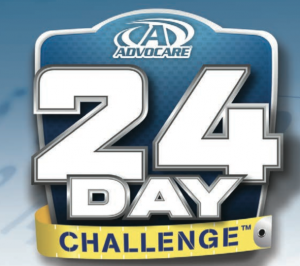 I posted last week about starting the Advocare 24 Day Challenge.  I was SOO good about eating last week.  On the second day of the challenge, I went to one of my favorite Mexican restaurants for lunch with friends and skipped chips and salsa (which was seriously HARD).  I had salad with no cheese, sour cream, or guacamole and just grilled chicken and some salsa.  I gave up Sprinkles cupcakes.  I didn't even cheat on my birthday.  I was SOO excited to weigh in.  I was hoping for a 2 pound weight loss, but truth be told, I was hoping for something even bigger and better.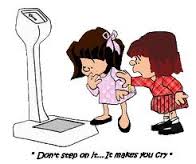 I stepped on the scale and…nothing?  I was EXACTLY where I had been a week before. Surely something had to be wrong.  I stepped off and stepped back on again.  It was a half pound less.  I stepped on and off again.  Still at a half pound.  I was shocked and frustrated.  I have eaten better in the past week than I have eaten in a LONG time and possibly ever!
I have NO idea what happened or why I didn't lose weight, but I know that I'm not going to give up.
What's working on the Advocare 24 Day Challenge
Energy levels – I have more energy that I have had in a long time!  I used to crash around 2 in the afternoons, which usually resulted in me grabbing a Diet Coke (sometimes my second one for the day) or a not so healthy snack or sometimes both.  I would get home in the evenings and experience a second crash.  I'm not having those issues now and I'm actually sleeping better at night to.
Meal Planning – I'm enjoying meal planning again and the highlight of my week was when my daughter made the comment that "We've been eating healthy and it doesn't even taste like it's healthy."  I've put some time into looking for things that the entire family could eat and enjoy.  I knew that if I had to cook separate meals for my family, I would be doomed for sure.  I have to admit that I have not missed some of the things I thought I would (like cheese)
One thing that I will be doing differently this week is adding exercise.  I had hoped to add in some exercise last week, but it was one of those weeks where we had something every night and I was wishing for a clone.  Hopefully this week will be better.  Last week I posted about a free iPhone app to help you track water intake!  I LOVE that and it really does help me stay on track!  This week I downloaded the free My Fitness Pal app!  It's going to help me track my daily calories and my exercise!
Were you able to meet your weight loss goals this week?