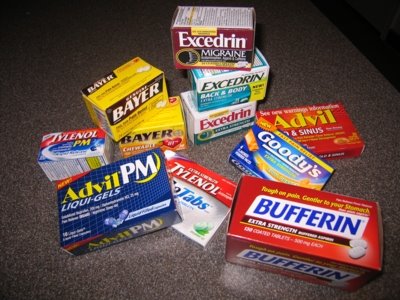 Are you finding that your stockpile over over the counter medications is a bit out of control lately thanks to deals where you got them for free or close to free?  Do you find yourself handing them out like candy to friends, family members, and even strangers on the street?
If you've accumulated a stash of over the counter medicine that will take care of your family far beyond its shelf life and you're looking for places to donate your unused items, here are some suggestions:
Your child's school – The clinic or nurse's office at your child's school is not just for students!  You'd be surprised at the number of teachers who visit the nurses office in search of relief from headaches, indigestion, cold and flu symptoms, or allergies.  I work in a school, so I'm not just making this up! Your school nurse would likely greatly appreciate any items that you have!  The school may also be able to use unused blood glucose monitors.
Shelters – Homeless shelters and battered women's shelters will usually be grateful for any over the counter medications you can provide for their residents.  You can find a list of homeless shelters in your area here.  You can find a list of battered women's shelters in your area here.
Senior centers -Senior citizens are often on fixed incomes and do not have extra money to spend on over the counter medications and they aren't always able to get out and take advantage of all of the great deals.  Consider donating some of your unused medications to a local senior center.  This may also be a great resource for donating some of those other freebies such as Depends, Poise pads, and TENA pads.
Food banks – Food banks will sometimes take health and beauty items in addition to non-perishable food items.  To find a local food bank in your area, check out this list here.
As you're getting ready to donate some of your excess over the counter medications, you might also want to check out this post on I Heart Organizing about how to organize (and dispose of) your medications.  There are some great tips!
Don't forget to get a receipt for your donation so that you can keep track of it for tax purposes!
*This post may contain affiliate links. Please refer to my disclosure policy for more information.