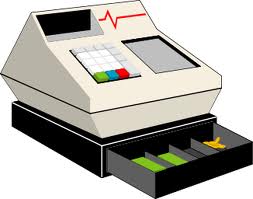 Yesterday I posted about Why TLC's Extreme Couponing is Ruining it for Couponers.  One of the things I have noticed since Extreme Couponing began airing is that it is becoming harder and harder to actually USE coupons!  Even after using coupons for years, and feeling pretty comfortable with store coupon policies, I still have those moments where coupon trips go wrong.
Here are a few tips to help prevent trouble at the register:
Make sure you are using your coupons correctly
Make sure you read the fine print on your coupons and that what you are buying matches up with the details on your coupon. I have noticed that many of my stores have become much more particular about coupons. More often than not, they read the fine print and make sure that my items match up, especially if they beep. Avoid embarrassment at check-out by using your coupons legitimately!  (Make sure you check out this article on "How to Spot Fake Coupons" and this article on "Coupon Etiquette")
Know your store's coupon policies
If you do a search online for individual stores and "coupon policies" you will find letters that others have received from customer service regarding store coupon policies. Sometimes it's helpful to print these letters to share with your cashiers, especially if you have had difficulties redeeming coupons at that store in the past. When in doubt, it doesn't hurt to e-mail customer service yourself to inquire about their coupon policies so that you have your own hard copy.  Keep it in your coupon binder if you have one!
Make sure you buy participating items
When grocery stores offer special promotions, there are typically special tags on participating items. Also read the fine print in the ad because sometimes only specific sizes, scents, flavors, etc. are part of the promotion. Buying one "wrong" item will throw everything off.
Here are some tips for handling trouble at the register when it happens:
Remain calm and don't be afraid to ask for a manager
Even though you may be embarrassed or incredibly frustrated, don't lose your cool. It will only make the situation worse. Instead, if things get too heated or the cashier refuses to work with you, don't be afraid to ask to speak with a manager.
Don't be afraid to visit customer service
If your deal doesn't work out as planned, don't be afraid to visit the customer service desk. Participating promotion items usually have a special marking on the receipt and they can usually easily figure out why your deal didn't work out as planned. Sometimes it also might be something as simple as a catalina machine that is not working. If you bought an item that did not count toward a specific promotion, if you ask, they will usually let you return the item that did not work and exchange it for the appropriate item.
It's OK to walk away
If you are trying to use your coupons correctly and the cashier and/or store manager refuse to work with you, it's OK to walk away. You can try to visit the store at another time or visit another store in the area. Be sure to contact the store's corporate customer service department to share the "issues" you had.
Don't let a bargain hunting trip gone wrong ruin your experience forever. Take a deep breath and move on!  Also, learn from that experience.  There are certain stores and cashiers that I avoid because I know that they are not "coupon friendly." 
Do you have any other tips to share for dealing with coupon trips gone wrong?  Have you had problems using coupons at your local stores since Extreme Couponing began airing?
*This post may contain affiliate links!  Please refer to my disclosure policy for additional information!