I often refer to 'catalina coupons' in my weekly grocery match-ups.  If you're new to couponing (or even if you've been around for awhile) you may be wondering what in the world I'm talking about!
Catalina coupons are the coupon strips that print off at the register when you check-out.
There are two different types of catalina coupons:
Product-specific catalinas are essentially manufacturer's coupons.  They typically have a logo for the store where you received them and will say "redeem at X store" and are for use on a specific product only.  Even though they have a store logo on them, these typically are not store coupons, so they cannot be combined with other coupons (at the top it should specify manufacturer's coupon or store coupon).
Some stores will accept catalina coupons from other stores.  Two that come to mind are Safeway affiliate stores and Walmart.
Safeway's coupon policy says: (you can access the full policy here)
Safeway will not accept manufacturer coupons (including, but not limited to, coupons issued through a Catalina or other in-store coupon dispenser) that display another retailer's logo or name unless such coupon is for a specific item with the same product identifiers as the product included in our customer's purchase transaction.
Walmart's coupon policy says: (you can access the full policy here)
We gladly accept the following types of coupons:
Checkout coupons ("Catalinas")
Printed at our competitors' registers for dollar/cents off on a specific item
Must have "Manufacturer Coupon" with specific item requirements printed on them
Must have a valid remit address for the manufacturer
Must have a valid expiration date
Must have a scannable bar code
Are acceptable in black and white
May not be duplicated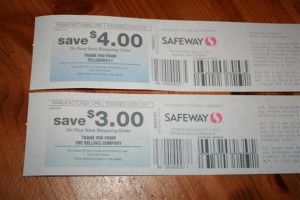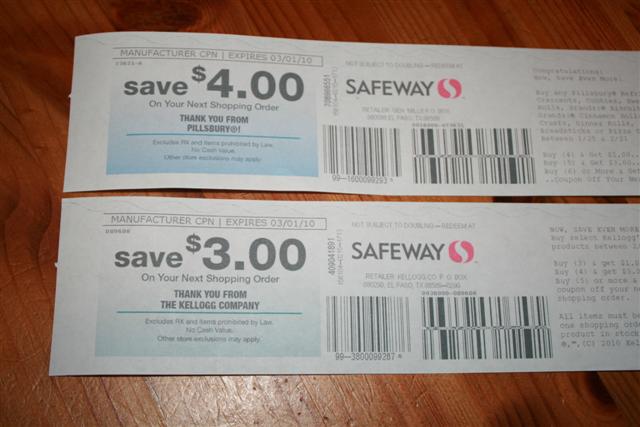 On Your Next Purchase (OYNP) catalinas are typically store-specific coupons that can be used like cash toward your next purchase of any items (sometimes, there are exclusions).  Even though they sometimes say "manufacturer's coupon" at the top, they typically cannot be used at other stores (Note how the two coupon policies referenced above state that you can only use catalina coupons from other stores if they are for a specific product).  The Register Rewards you receive when you purchase specific qualifying items at Walgreens are typically OYNP catalinas.
OYNP catalina coupons are a great way to build your stockpile! Companies run promotions where you get an OYNO catalina for buying specific products.  When there are sale prices and coupons plus a catalina offer, it's a great time to stock up because you can typically "roll" your catalina coupon into buying more of that item.
Let's say that there's a catalina coupon for General Mills cereal that works like this: (keep in mind, I'm just using this as an example)
Buy 2 GM cereals, get $1 OYNO
Buy 3 GM cereals, get $2 OYNO
Buy 4 GM cereals, get $3 OYNO
Let's say General Mills cereals are on sale for $1.99 and I have $.50/1 coupons that will double at my grocery store.  Here's how I can make this deal work for me:
Buy 3 GM cereals – $1.99
Use 3 $.50/1 GM cereals coupons (that double to $1 each)
Spend $2.97 OOP, get a $2 OYNO catalina
Then, on the second round, it would look like this:
Buy 3 GM cereals – $1.99
Use 3 $.50/1 GM cereal coupons (that double to $1 each)
Use $2 OYNO catalina (sometimes you have to add a filler if you aren't buying anything else)
Spend $.97 OOP, get a $2 OYNO catalina
So, I just got 6 boxes of cereal for $3.94 OOP ($.66/each)
OYNP catalina coupons are a great way to reduce your out of pocket spending on fruits, vegetables, dairy products, and meat! I often am asked how to save money on these types of products because typically, there are not coupons.  I will often use my OYNP catalinas to reduce my out of pocket spending on these products!
Typically, you have to buy certain products to "trigger" both types of catalina coupons to print.  When there are OYNO catalina deals coming, many times a "heads up" catalina will print that outlines the details of the promotion (qualifying items, dates, etc.).
What if my catalina coupon doesn't print?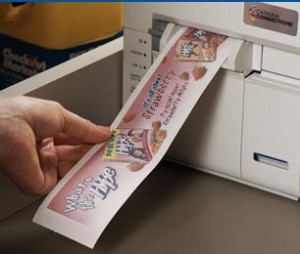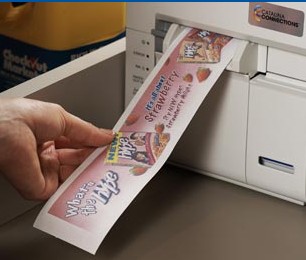 Before checking out, make sure the green light on the catalina machine is on!
If the light is "on" and you bought the correct participating products, visit the customer service desk at your store and let them know what happened.  Sometimes, they will ring the purchase up again at a different register to see if the catalina will print or they will just give you cash.
If your customer service desk does not remedy things, contact Catalina.  You will need to provide your store name, address and phone number, date and time of purchase and reference number from your store receipt.  You may contact Catalina via email or via phone by calling (877) 210-1917, option 1.
*This post may contain affiliate links. Please refer to my disclosure policy for more information