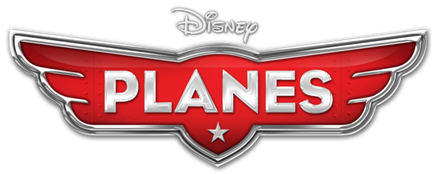 My kids have been watching the previews for the Disney Planes Movie for weeks now and anxiously awaiting the release! They have apparently watched the previews so many times that by the time we actually went to see the movie this week, they knew all of the main characters by name before the movie even started! One of the "perks" of blogging is that I get to attend some movie screenings before the release date, and we were all excited to go see Planes earlier this week.
Disney Planes Movie Review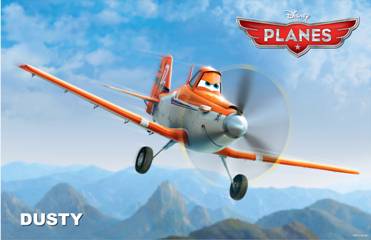 If you've seen the movie Cars, then you will be somewhat familiar with the storyline in this movie.  Dusty Crophopper is a small town crop duster with big dreams!  He wants to win a world-wide flight competition.  Off course, the odds are stacked against him.  Not only is he a crop duster and not built for speed, but he is also afraid of heights!
During the competition, Dusty finds a trusty sidekick, El Chupacabra, who is set on winning the heart of a fellow competitor, Rochelle  Like Mater in Cars, El Chupacabra isn't exactly socially savvy and his antics kept everyone entertained throughout the movie.  He was probably my favorite character just because you never knew what he was going to do next!  Dusty also has a nemesis, Ripslinger, who is determined to win the competition and who vows to do whatever it takes to come out on top.  Dusty has his own love interest, Ishani, who is also faced with the inner struggle of choosing between winning at all costs and being true to herself.
Like Lightning McQueen and Doc Hudson, Dusty also finds a mentor along the way.   Skipper is a World War II veteran with plenty of stories!  He helps Dusty learn some tricks of the trade and he learns a few things from Dusty along the way, too!
One of the criticisms of the movie has been that the plot line is predictable.  When you go to a Disney movie (or any children's movie), you expect for it to be somewhat predictable.  You expect the main character to have an enemy, be faced with some sort of trial, and to come out ahead in the end.  Most children's movies are "feel good" movies that carry a theme of a little guy coming out ahead.  If you were expecting something different, you will probably be disappointed,.  Although the storyline was comparable to Cars, the characters also had their own unique quirks.  Unlike Lightning McQueen, Dusty was a crop duster from a small town.  He had humble beginnings, and didn't have Lightning's arrogance which made him "likeable" from the start.  When I go to a children's movie, I just "success" by what my kids think.  They loved it, and I laughed several times myself.  If your kids loved Cars, they'll probably love this one, too!
If your kids loved Planes, they can keep enjoying the fun with these two interactive games:
Propwash Pursuit :Take control of Dusty and fly around Propwash Junction (available for desktop)
Jetstream Racers : Help Dusty navigate courses, earn points, and unlock more characters (available for desktop, tablet, and mobile devices)
You can also check out Disney's Flew Tube for more video clips, Planes inspired recipes, craft ideas, and more!
Check out the trailer here:
You can follow 
Disney Planes on Twitter
and 
Disney Planes on Facebook
, too!
DISCLOSURE: My family was able to attend the movie screening for Planes for free. I was not compensated for this review in any way. All opinions are 100% mine!