DISCLOSURE: My kids and I were given the opportunity to attend the Cinderella screening. All thoughts are 100% mine!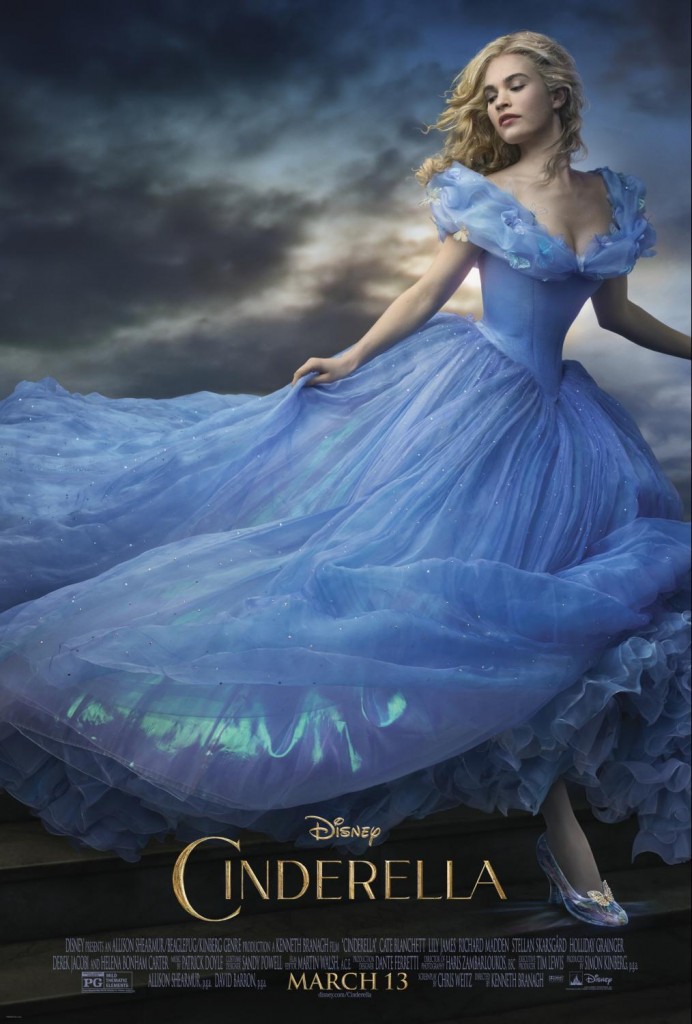 "Have courage and be kind" were the last words of wisdom spoken by Ella's mother before she died.  When I asked my ten year old daughter what her favorite part of the movie was, I expected to hear about the ball and the beautiful dresses.  Surprisingly, it was those last few moments between mother and daughter because "it was the theme that was replayed throughout the entire movie."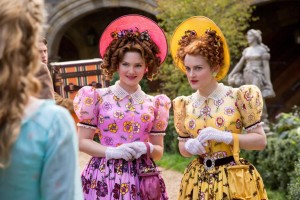 Several years after Ella's mother passes away, her father decides to marry again and with his new wife, Lady Tremaine comes two new step-sisters, Anastasia and Drisella.  Ella calmly reminds herself of her mother's advice as she meets them all for the first time and many other times throughout the movie, especially when her stepmother and step sisters treat her cruelly after her father dies, and even give her the nickname "Cinderella" after she falls asleep near the ashes of the fireplace one night.  As a parent, the idea that our children learn from us and follow our example wasn't lost on me, either. The "wicked step-sisters" were petty and selfish like their mother while Ella was kind like her parents had been.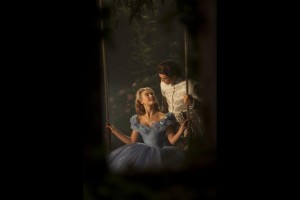 Growing up, I loved to watch the animated version, and as an adult, it was fun to watch it come to life so to speak, and I fell in love with the story all over again!  After watching Maleficent, I was expecting some sort of plot twist, but if you've seen the animated version or read the story at some point, it's the same basic storyline except we get to experience her childhood and "meet" both of her parents.  I felt like a kid again as I watched her fairy godmother transform her for the ball and as she snuck away for a few private moments with Kit, her Prince Charming, before the clock struck midnight.  It was a sweet reminder that the magic of fairytales is not just for children (and according to my son, "not just for girls, either").  It's still nice to have a fairytale "happily ever after" ending!  I'm a huge Downton Abbey fan, too, and it was fun to see Lady Rose as Cinderella and Daisy as an evil stepsister!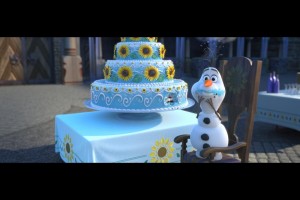 Make sure you arrive early enough to catch Frozen Fever, which plays before the movie!  My kids and I couldn't stop laughing as we watched the latest antics of our favorites – Anna, Elsa, Kristoff, Olaf, and Sven.  We can't WAIT for Frozen 2 to come out!
If you've seen the movie, what did YOU think?