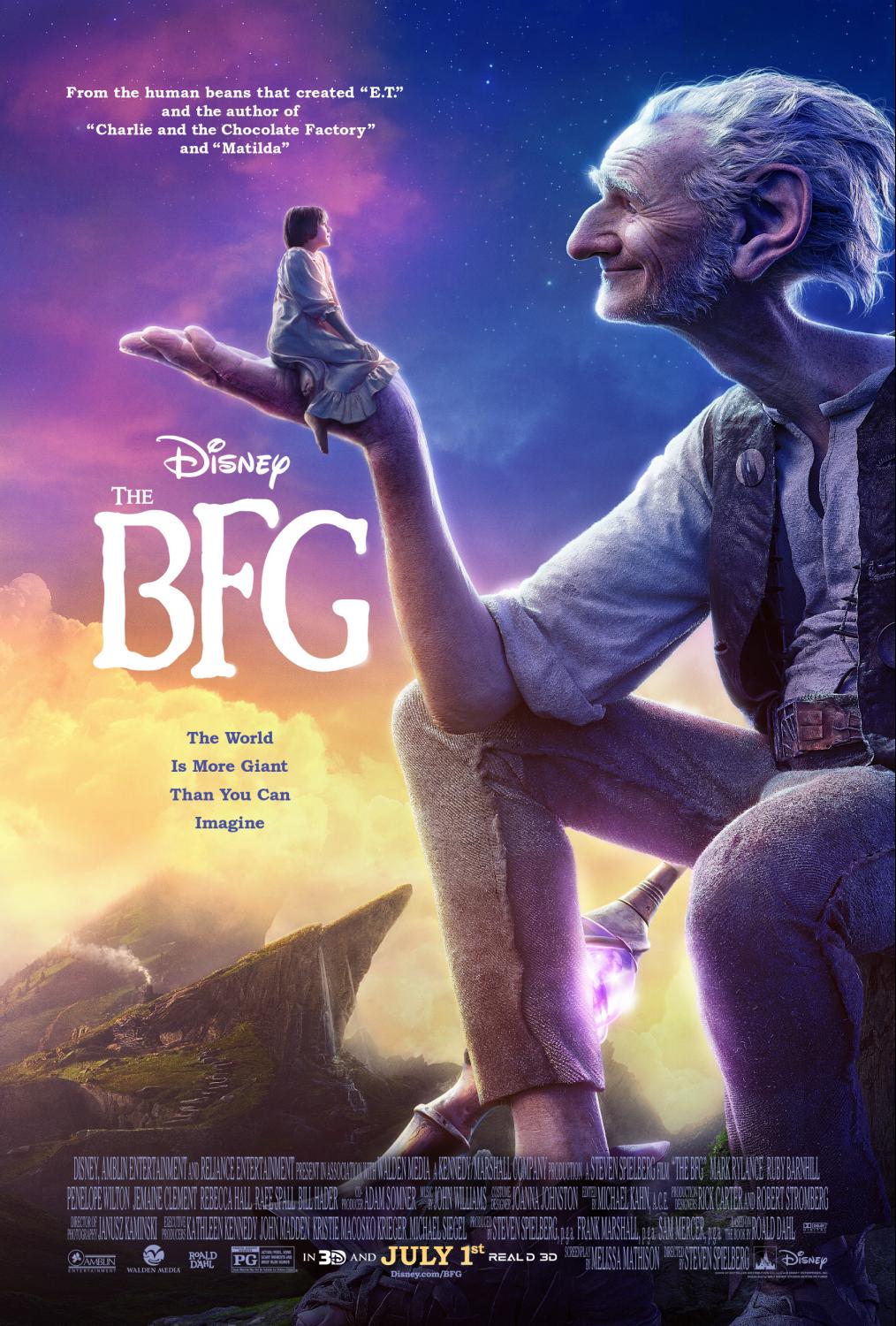 During my childhood, my reference point for giants came from Jack and the Beanstalk, and the giant in that book was far from friendly.  My children and I both really enjoyed the antics of the awkward yet whimsical giant featured in Disney's latest movie The BFG, which stands for "Big Friendly Giant."  
The movie, The BFG, is based on the children's book The BFG by Roald Dahl.  Unfortunately, we did not have a chance to read it before we attended the screening but after seeing the movie, both of my kids want to read the book so that they can see how it compares!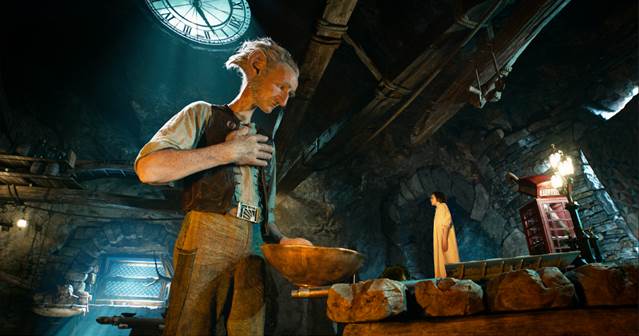 In the movie, Sophie, a young orphan girl who suffers from insomnia, wanders around the orphanage at 3 in the morning (which she has defined as the "witching hour") and eventually settles into her bed to read when the giant "BFG" plucks her from the window and carries her off to Giant Country.
When they arrive in Giant Country, BFG urges Sophie to be careful because his fellow giants are "bone cruncher" "meat dripper" "man gobbling cannybullies" who prefer "beans" (humans) as a food source rather than for their company.  He quickly realizes he has met his match with feisty little Sophie who refuses to follow any of the directives he gives.  Ironically, BFG is the one who is scared, while "Brave Sophie" emphatically proclaims that she is not!
Sophie and BFG have a number of magical adventures including catching a "golden Phizzwizard" (wonderful dream), sharing dreams with families, trying to avoid the other giants, and even meeting the Queen of England!  You'll laugh hysterically at things like the Frobscottle which produces epic Whizzpoppers and be on the edge of your seat at other moments as you wonder if little Sophie will be able to pull through and avoid the other giants yet again.
I have talked to so many people who say they haven't heard of this book or weren't sure what The BFG meant.  Don't pass this one up!  My kids and I absolutely loved this movie from start to finish and will definitely see it again after we read the book!   It's everything you'd expect from a Steven Spielberg movie!
Grab a copy of the book to read with your kids here–> The BFG book by Roald Dahl
Make sure you download the GobbleFunk Dictionary to help you decode The BFG's funny language!  Your kids will love these BFG Coloring sheets, too!
Check out the trailer below:
Have you seen the movie? What did you think?
DISCLOSURE:  My family and I had the opportunity to attend the screening of The BFG.  All opinions are 100% mine.