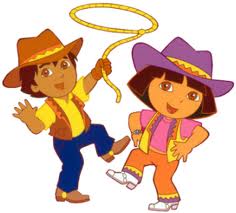 If you missed any of today's posts, here are some of my favorites!
COUPONS: 
Breyer's ice cream $1.99 each after coupon at Kroger
Nature Valley Granola Bars $1.49 per box after coupons
General Mills Cereal $.99 per box after coupon
Hot Shot insecticide $1.57 after coupon at Walmart
Freschetta Pizza $3.49 after coupon
Walmart:  IHOP breakfast bowls only $1.27 each!
Walgreens:  Tone Body Wash $1.99 each after coupon!
Ball Park Beef Franks $1.18 each at Walmart!
Gerber Organic Pouches $.94 each after coupon!
Hormel Cure 81 Ham only $2.87 after coupon at Walmart!
YoCrunch Yogurt Cups only $.51 each after coupon at Walmart!
Polly Pocket Doll Sets just $3.29 each after coupon!
Glade Decor Scents:  $.49 after coupon at Target!
McDonalds BOGO free drinks coupon
Kraft Salad Dressing as low as $.39 each after coupons!
Pull Ups wipes only $.64 each after coupon at Walmart
Lloyd's BBQ Tubs only $.75 each after coupon!
Sargento Cheese Slices $1.93 per package after coupon!
DEALS: 
Paper products round-up for the week of 7/1
Dish and laundry detergent deals round up for the week of 7/1
Disney Cars or Fairies Multi-bin toy organizer for $24 (regularly $49.99)
Walgreens Deals for the week of 7/1
Opinion Place:  Earn Amazon gift cards and more for completing surveys
Melissa & Doug sand toys up to 69% off!
Amazon Summer Jams:  20 MP3s for $.25 each!
Target Deals for the week of 6/24
Amazon:  4-Quart Electric Ice Cream Maker only $24.99 (regularly $39.99)
USB Sync and Charging Cable Compatible with Apple iPhone for $.90 shipped!
Intex Inflatable See Me Sit Pool Ride for $8.84 (66% off)
Custom Photo Grocery Tote and 40 FREE photo prints for just $1!
VeggieTales double feature only $11.24!
FREE Spiderman movie ticket when you buy Spiderman on Blu Ray for $9.99!
4 Dr. Seuss Books and a Backpack for $3.96 shipped!
Walmart Top FREE and Under $1 Deals for the Week of 6/24
Huggies One and Done Fragrance Free Baby Wipes (Pack of 8) for $11.61 shipped!
Nielsen Home Scan Consumer Panel has openings: earn free gift cards and prizes!
Slim-Fast! 3-2-1 Ready To Drink Shakes only $.76 each shipped!
Baby Alive Wets And Wiggles only $15.78 (55% off!)
Disney Movie Rewards:  up to 125 FREE Disney Movie Rewards points!
HSI 1″ Ceramic Tourmaline Ionic Flat Iron Hair Straightener for $49.95 shipped ($299 value!)
Mr. Clean Magic Erasers only $.89 each shipped!
InkGarden Custom Pillow Case only $5!
Red Large Vicky Giraffe Print Faux Leather Satchel Bag Handbag Purse only $14.99 (84% off)
Cascade ActionPacs 60 ct. container only $9.42 shipped
American Express:  Get a Prepaid Card PLUS a FREE $25 gift card!
4Checks.com: 2 boxes of personalized checks for $8.95 shipped!
FREEBIES:  
Buds Everyday Organics or Nurturing Organics:  3 freebies available
FREE Kindle download:  100 Easy camping recipes
FREEBIE ALERT:  Better Homes & Gardens One Year Subscription!
Freebies for Cats:  2 FREE cat food offers!
FREEBIE ALERT:  Eucerin Daily Protection Moisturizing Lotion!
FREEBIE ALERT:  FREE Gas-X Thin Strips!
Win a Free iPad from Unsubscriber
FREE Kindle Book:  1,001 Best Slow Cooker recipes
FREE 4th of July Crafts & Recipes e-book
FREE Glade Plug-Ins Warmers at Dollar General, Kroger, and Walmart!
FREEBIE ALERT:  Free sample of Finish Quantum dishwasher tabs!
FREEBIE ALERT:  Free Shout Color Catchers!
Sneakpeeq:  FREE Jewel heart pendant ($62 value!)
Vistaprint:  Free Tote Bag offer! (plus 5 other freebies)
FREEBIE ALERT:  FREE Nivea lip care product (150,000 available!)
UPS My Choice:  Don't miss out on packages while you travel this summer
FREEBIE ALERT:  FREE Brave Movie Activity Sheets!
Madagascar 3 Movie Ticket FREE with movie purchase!
FREE Redbox video game and movie rental codes
FREEBIE ALERT:  7 free issues of Parents Magazine 
FREE Audio Books:  Fifty Shades of Grey, The Hunger Games, and MORE!
FREEBIE ALERT: Mrs. Dash free sample packets
Food on the Table:  FREE meal planning for life!
FREEBIE ALERT:  20 free issues of Family Fun magazine
SWEEPS/INSTANT WIN GAMES/GIVEAWAYS:
GIVEAWAY:  4th of July Recipe Hop and $60 Amazon Gift Card giveaway!
Jason's Deli: Sandwich Shuffle and gift card giveaway!
SWEEPS:  Win a $50 iTunes gift card
Buca di Beppo Instant Win Game:  Win FREE food for a year!
Woman Freebies:  Win FREE Justin Bieber Concert tickets, gift cards, or an iPad
Win a Martha Stewart 10 piece cookware set (ends 7/16)
Shell Spin to Save Instant Win Game:  Win FREE gas or discounts on gas!
Cracker Barrel American Summer instant win game:  $5 gift card, vacations, and more!
Win a European Quartet Picnic cooler (ends 7/6)
GIVEAWAY:  $20 Amazon gift card (ends 6/30)
American Family:  Enter to win the $50,000 cash sweepstakes