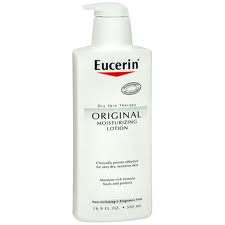 You can get a FREE sample of Eucerin Daily Protection Moisturizing Lotion right now.  I request a free Eucerin sample a few weeks ago and it came very quickly!
Click here to grab your free sample–> FREE sample of Eucerin daily Protection Moisturizing Lotion 
You will watch a quick video and then the form will appear to request your free sample!  Please note that samples typically take 6-8 weeks to arrive.  If you have requested a Eucerin sample recently, you may not be eligible to receive this one.
*This post may contain affiliate links!  Please refer to my disclosure policy for additional information!