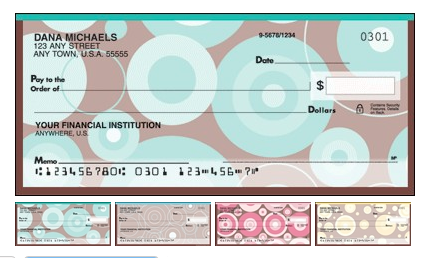 If you're looking for a deal on checks, right now, you can get 2 boxes of personalized single checks for just $7!  You can get 2 boxes of duplicate checks for just $2 !
Click here to grab this deal–> Styles Checks: 2 boxes of personalized checks for $7 
1.  Choose a design (they've got over 800 to choose from including Disney-themed checks!)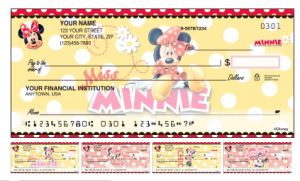 2.  In the box under the image of the checks, enter the offer code KRFZ and click on "update pricing."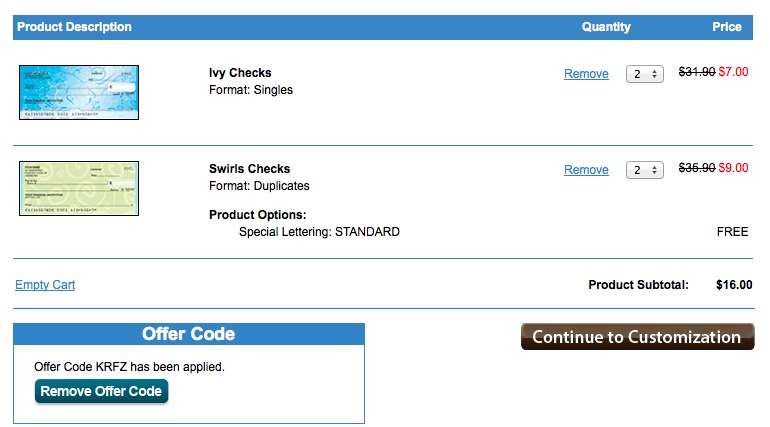 You'll pay $7 for two boxes of single checks or $9 for two boxes of duplicate checks (I prefer the duplicates because I don't always remember to write things in the register!)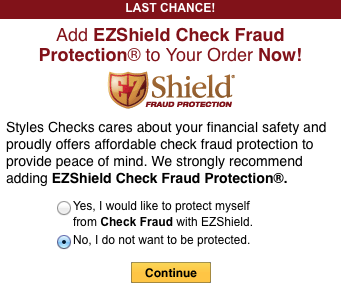 3.  At check-out, make sure the "NO" box is checked for EZShield Check Fraud Protection and choose USPS Bulk for free shipping.  You will have to pay a shipping and handling fee of $3.90, which brings your total to $10.90 for singles or $12.90 for duplicates.  NOTE:  If you make ANY changes to your order, you will need to check no again and there will also be another pop up box that comes up at before your final check-out.
Here's the breakdown of what your order looks like at check-out: 

Your checks should arrive in 10-17 business days if you chose the free shipping option!  Mine actually arrived in a WEEK, but there are no guarantees on that!  Also, just a heads up that these come in a mylar envelope instead of a box like checks I've purchased from other places.  I thought they were junk mail and almost threw mine away!  This offer is available to NEW customers only.
*This post contains affiliate links. Please refer to my disclosure policy for more information.