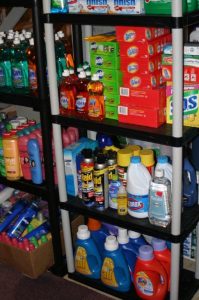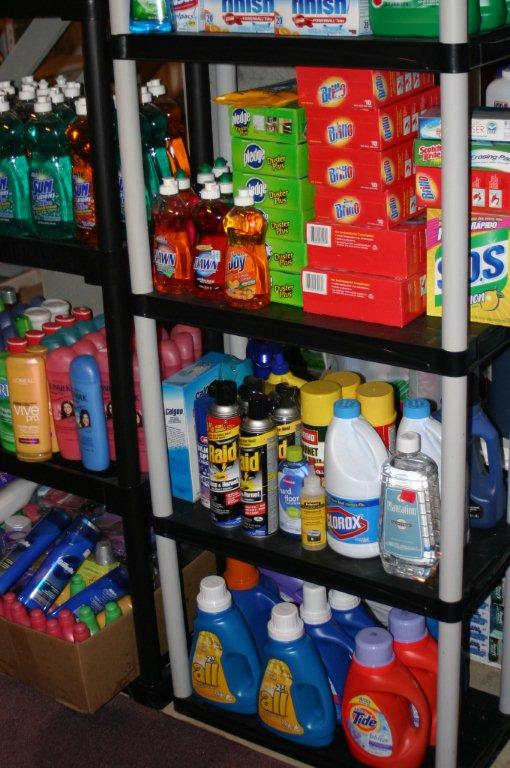 Yesterday in my "Couponing A to Z" post, I posted about coupon clipping services.  I got some interesting comments and e-mails.  Some people were apparently questioning my comment about buying 10 to 20 coupons to stock up on items when there is a great sale.  Comments were also made about being a "shelf clearer."
For the record, I want to clarify that I do not EVER advocate being a shelf clearer, nor do I ever clear the shelves in stores.  When I am buying multiple items when there is a good sale, I often visit multiple stores across multiple days or make arrangements with the management in advance  to get the items that I am looking for.
While I do not advocate clearing shelves, I definitely believe in and encourage people to develop a stockpile.  Our family has been through two different lay-offs as well as some other situations where finances have been tight and our stockpile has helped us get through those times.  On a weekly basis, I am able to keep our grocery expenses lower because I am able to use items in our stockpile to feed our family.
So, that leads me to the question:  How much is too much when it comes to stockpiling?
Here are my thoughts:
1.  The think the size of a stockpile will vary based on a family's size and needs.  I think "too much" is when you have a stockpile that is significantly above and beyond what your family could reasonably use in 6 months to one year's time, which covers the shelf life of most non-perishable items.
2.  A stockpile is "too much" when you are unable to maintain it.  If you don't have the space for your stockpile and cannot organize it, then there is a strong likelihood that you will not be able to appropriately rotate and use the items in your stockpile.
3.  A stockpile is "too much" when you have large quantities of items that your family does not use on a regular basis or will never use.  For example, if your family doesn't eat ketchup or mustard and you have 80 bottles in your stockpile, it is probably "too much."
What are your thoughts?  How much is "too much" when it comes to stockpiling?  You may also want to check out this article I wrote about Extreme Couponing:  Stockpiling vs. Hoarding for more of my thoughts on this topic!
*This post may contain affiliate links. Please refer to my disclosure policy for more information