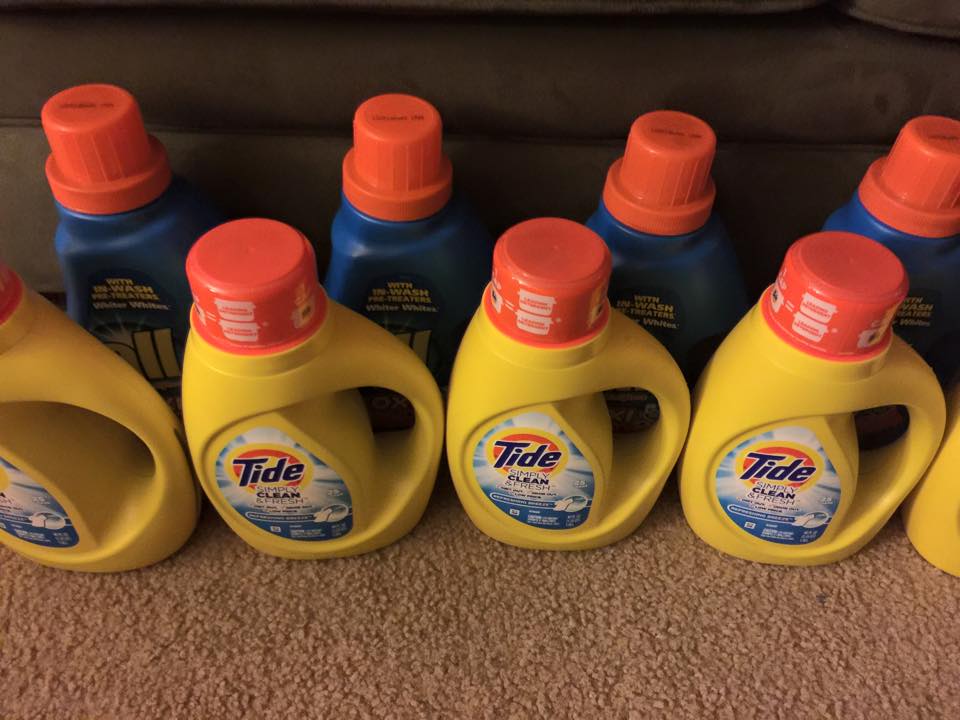 Today is the LAST day to take advantage of this Tide and All Laundry Detergent STOCK UP Deal at Kroger!  I got 10 bottles of laundry detergent (5 of each) for just $19.99 yesterday!  The best part?  No "paper" coupons needed!
Here's the breakdown:
Load the $1 off Tide and $1 off All coupons to your Kroger Plus card here–> Kroger Digital coupons (you can also load these coupons via the Kroger app)
You can use this coupon for up to 5 of each item!!
Purchase the Tide Simply Clean or All Laundry Detergent (check the tags in store to make sure you are purchasing the correct items).  Your coupons will be applied automatically at check-out!
TIP:  If your store does not have any Tide or All laundry detergent in stock, get a rain check!  The coupon is valid through 1/25/15!
Find even MORE coupons for today's shopping trip here–> Printable coupons