If you're headed to a restaurant this weekend and you don't want to bust your budget, check out the top printable restaurant deals and coupons that are available right now!
Here are some top picks: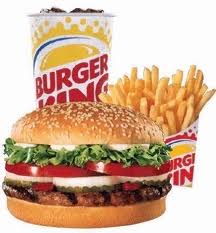 You can get a $10 gift card with ANY Burger King purchase!  This even includes the $.50 cones!  That makes it a $9.50 moneymaker!  Tomorrow is the LAST day to take advantage of this offer!

If you love Chili's, get yourself some chips and queso or maybe some dessert and get PAID to do it!  Get a free $10 gift card of choice with ANY Chili's purchase!  
The Burger King and Chili's offers are available for new Plink customers only and you must register using the specific promotion links above.  I have been using Plink for two months now and I've already earned 2 $10 Amazon gift cards!
Here are even more coupons:
Buca di Beppo $15 off coupon
Baskin Robbins – Free Waffle Cone WYB Double Scoop (exp: 8/31/2013)
BJs – Half Off Large Signature Deep Dish or Shareable Hand-Tossed Pizza (exp: 9/2/2013)
California Pizza Kitchen Restaurant – $10 off $40 in Purchases When You Try Any New Hand Tossed Pizzas (exp: 8/26/2013)
Chevy's – $10 Off $30 or $15 Off $55 Purchase (exp: 9/15/2013)
Chuck E Cheese – $24.99 for 1 Large Pizza, 3 Drinks & 45 Tokens + 8 More Coupons (exp: 8/31/2013)
Corner Bakery – Free Hand Pie or Bakery Sweet WYB Lunch or Dinner (exp: 9/12/2013)
Free Chipotle Beef Taco with Beverage Purchase
2 FREE Grilled Chicken Tacos when you Join  Fan Club
FREE Egg & Cheese Burrito with beverage purchase
Denny's – 20% Off Entire Check (exp: 8/26/2013)
Donut Connection – (exp: 12/31/2013)
Buy a Dozen get a Dozen Honeydip for $2.99
free small coffee with any breakfast sandwich
get 2 donuts free with jumbo coffee
$1 off Dozen Donuts or 50 donut holes
get a jumbo coffee for the price of a medium
$.99 any muffin
$.99 bagel and cream cheese with the Purchase of a Large or Jumbo Coffee
$1.50 off any dozen donuts
$.99 medium hot chocolate
buy a pound of coffee, get a free to go coffee
2 lbs coffee for $14.99
free small coffee with purchase of half dozen
$.99 for Egg & Cheese Breakfast Sandwich with Purchase of Large or Jumbo Coffee
$3.99 for 6 Donuts (limit 1)
$3.99 for 6 Donuts 3pm til Close
Free Large Coffee with Purchase of Any Regular Priced Breakfast Sandwich
Friendly's Ice Cream – Buy One 3 Scoop Sundae, Get One FREE (exp: 8/27/2013)
$4 Off Regularly Priced Jumbo Pizza (exp: 12/31/2013)
Buy 1 Regulary Priced Large Specialty Pizza Get Medium 1-Topping Pizza Free (exp: 12/31/2013)
Hardees – $1 Off Texas Toast Breakfast Sandwich Combo (exp: 9/8/2013)
Krystal – Free Krystal or Sunriser with Any Purchase (exp: 8/31/2013)
Logan's Roadhouse – $3 off $10 or More in Food and $5 off $20 or More in Food Purchases (exp: 9/5/2013)
Luby's – $5 Luann Platter (exp: 8/28/2013)
Marie Callenders – Buy 1 Entree Get 1 50% Off WYB 2 Drinks (exp: 8/30/2013)
Olive Garden – $5 Off 2 Adult Dinner Entrees (exp: 8/29/2013
Outback Steakhouse – $8.00/2 Entrees (exp: 9/5/2013)
PF Changs – $10 Off $40 Purchase (exp: 8/31/2013)
Rubios – Free Fire Roasted Corn Guacamole & Chips WYB Sangria (exp: 10/20/2013)
Smashburger Restaurant – Buy One Get One FREE Entrée (exp: 8/27/2013)
Smokey Bones Restaurant – $10 off $20 in Purchases (exp: 8/25/2013)
Souper Salad! Restaurant – $5.55 Adult Buffet (exp: 8/25/2013)
Stevi Bs – $19.99 Family Meal Deal (exp: 8/29/2013)
Texas Corral – Free Kids Meal WYB Adult Entree (exp: 8/25/2013)
Waffle House – FREE Waffle (exp: 9/8/2013)
Which Wich – Free Kidswich WYB Regular Wich (exp: 8/31/2013)
Yogurtland – FREE 5 oz. Yogurt (exp: 9/1/2013)
See more printable coupons including retail coupons and restaurant coupons here–> Printable coupons
See more freebies here–> Freebies
See more restaurant deals here–> Restaurant deals
(Thanks Surviving the Stores and Smart Couponing)