*This post is sponsored by Cottonelle.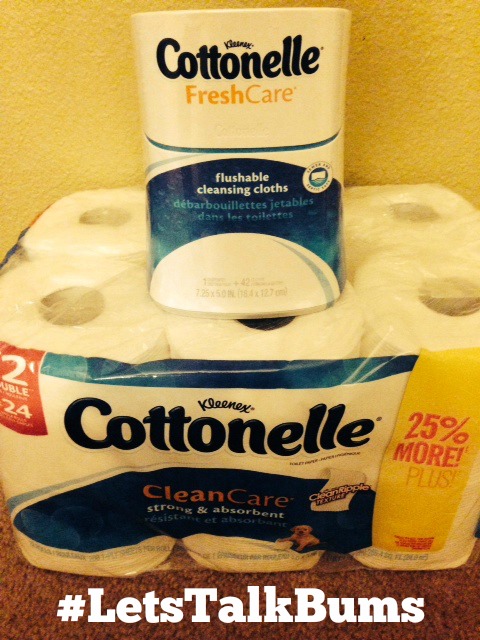 #LetsTalkBums, Shall we? When we have babies, we are all about clean bums, and use wipes to make sure the job gets done right!  When our kids are potty trained, they are suddenly on their own, and if you've ever found your preschooler's streaked underwear (sorry, just keeping it real!), then you KNOW that clean bums are easier said than done.  Cottonelle® Flushable Cleansing Cloths help kids AND adults.  I was recently given the opportunity to test out the Cottonelle® Flushable Cleansing Cloths and I'm HOOKED!  They come in a pop-up dispenser that you can place right on the back of your toilet for easy access!  My kids LOVE them!  They're flushable, too!
Break up after flushing
Sewer- and septic-safe
Alcohol-free
OneTouch dispensing tub
When it comes to toilet paper, you want something that gets the job DONE! Cottonelle Clean Care Toilet Paper is strong and effective for a confident clean. It's priced right for your budget, too!
Tuggable, huggable softness that goes a long way
Two-ply
Pairs well with Cottonelle Flushable Cleansing Cloths for the ultimate in clean
Don't take my word for it! Want to feel cleaner and fresher? Who doesn't?! Give Cottonelle a try with this coupon–> Cottonelle Coupon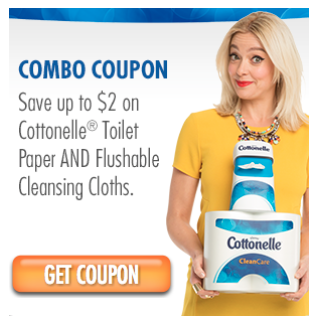 DISCLOSURE:  I received Cottonelle® Flushable Cleansing Cloths and Clean Care toilet paper to review. All opinions are 100% mine.  Please refer to my disclosure policy for more information.