If you're headed to a restaurant this weekend and you don't want to bust your budget, check out the top printable restaurant deals and coupons that are available right now!
Here are some top picks: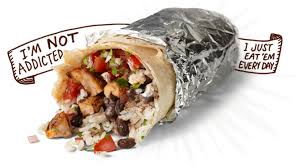 If you love Chipotle, don't miss out on this great offer!  I'm all about getting the most bang for my buck including getting gift cards for eating out and shopping at my favorite stores!  Right now you can get a $10 Amazon, Target, iTunes, or Walmart gift card from Plink with ANY Chipotle purchase!  This includes things like chips and drinks, so this could be a MONEYMAKER for you depending on what you purchase!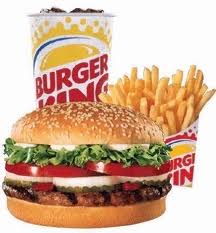 You can also get a $10 gift card with ANY Burger King purchase!  This even includes the $.50 cones!  That makes it a $9.50 moneymaker!
Here are even more coupons:
Buca di Beppo $15 off coupon
Baskin Robbins – Free Waffle Cone WYB Double Scoop (exp: 8/31/2013)
BJs – Half Off Large Signature Deep Dish or Shareable Hand-Tossed Pizza (exp: 9/2/2013)
Bonefish Grill – Free Bang Bang Shrimp WYB Any Food Purchase (exp: 8/18/2013)
Boston Market Restaurant – FREE Kids Meal with Individual Meal Purchase (exp: 8/19/2013)
Chuck E Cheese – $24.99 for 1 Large Pizza, 3 Drinks & 45 Tokens + 8 More Coupons (exp: 8/31/2013)
Free Chipotle Beef Taco with Beverage Purchase
2 FREE Grilled Chicken Tacos when you Join  Fan Club
FREE Egg & Cheese Burrito with beverage purchase
Donut Connection – (exp: 12/31/2013)
Buy a Dozen get a Dozen Honeydip for $2.99
free small coffee with any breakfast sandwich
get 2 donuts free with jumbo coffee
$1 off Dozen Donuts or 50 donut holes
get a jumbo coffee for the price of a medium
$.99 any muffin
$.99 bagel and cream cheese with the Purchase of a Large or Jumbo Coffee
$1.50 off any dozen donuts
$.99 medium hot chocolate
buy a pound of coffee, get a free to go coffee
2 lbs coffee for $14.99
free small coffee with purchase of half dozen
$.99 for Egg & Cheese Breakfast Sandwich with Purchase of Large or Jumbo Coffee
$3.99 for 6 Donuts (limit 1)
$3.99 for 6 Donuts 3pm til Close
Free Large Coffee with Purchase of Any Regular Priced Breakfast Sandwich
$4 Off Regularly Priced Jumbo Pizza (exp: 12/31/2013)
Buy 1 Regulary Priced Large Specialty Pizza Get Medium 1-Topping Pizza Free (exp: 12/31/2013)
Hardees – $1 Off Texas Toast Breakfast Sandwich Combo (exp: 9/8/2013)
Krystal – Free Krystal or Sunriser with Any Purchase (exp: 8/31/2013)
Logan's Roadhouse – $3 off $10 or More in Food and $5 off $20 or More in Food Purchases (exp: 9/5/2013)
Luby's – $5 Luann Platter (exp: 8/28/2013)
Marie Callenders – Buy 1 Entree Get 1 50% Off WYB 2 Drinks (exp: 8/30/2013)
PF Changs – $10 Off $40 Purchase (exp: 8/31/2013)
Quiznos Subs – Free Chips & Regular Fountain Drink with Purchase of Large Salad or Regular/Large Sub (exp: 8/19/2013)
Rubios – Free Fire Roasted Corn Guacamole & Chips WYB Sangria (exp: 10/20/2013)
Smokey Bones Restaurant – Buy One Entree , Get One Half Off (exp: 8/18/2013)
Souper Salad – $4.99 Adult Buffet (exp: 8/18/2013)
Souplantation and Sweet Tomatoes – $8.99 Dinner (exp: 8/21/2013)
Stevi Bs – $19.99 Family Meal Deal (exp: 8/29/2013)
Texas Corral – Free Kids Meal WYB Adult Entree (exp: 8/25/2013)
See more printable coupons including retail coupons and restaurant coupons here–> Printable coupons
See more freebies here–> Freebies
See more restaurant deals here–> Restaurant deals
(Thanks Surviving the Stores and Smart Couponing)